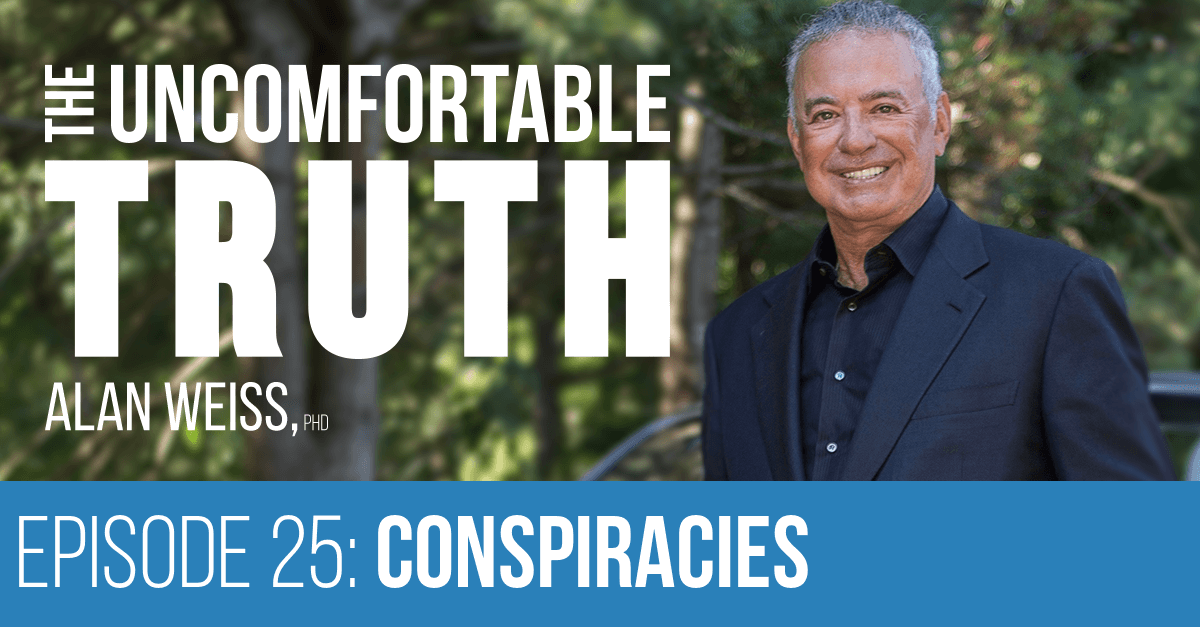 Episode 25: Conspiracies
Why people see hidden dangers all around them, and why that's crazy.
---
Everything today seems to be a conspiracy. The government, major corporations, banks and the media are apparently all involved. If you walk around thinking people are out to get you all the time, you need to reassess your thinking. This edition of The Uncomfortable Truth is a good start.