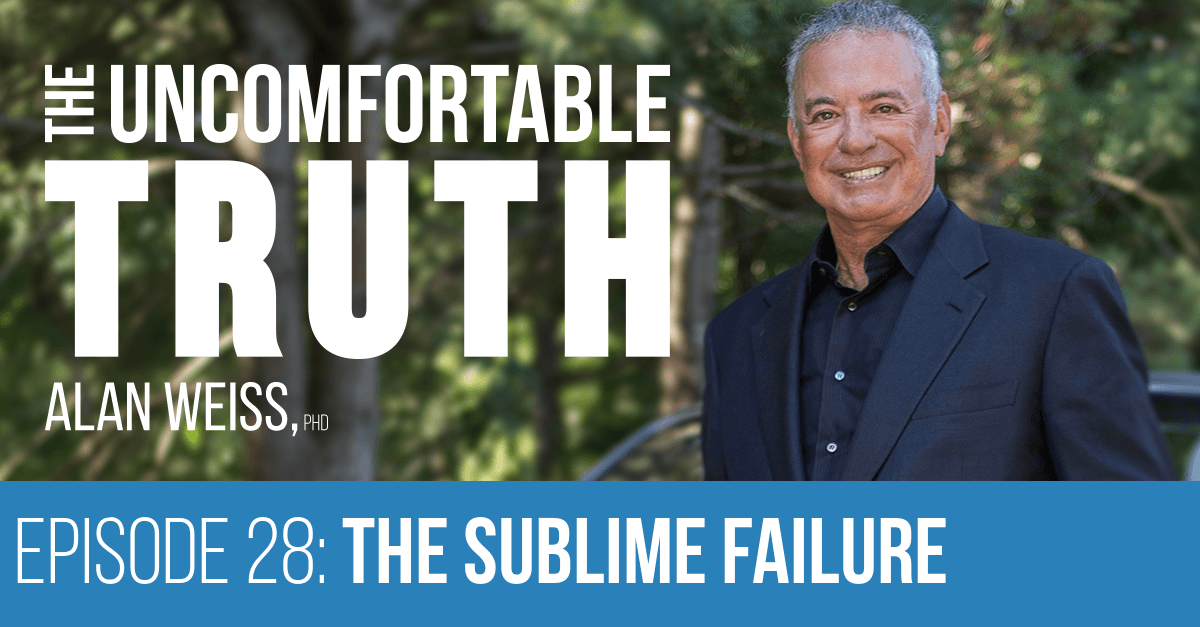 Episode 28: The Sublime Failure
Fear of failure is fear of living, so let's come to grips with why we've failed and whether it matters or not.
---
I didn't get into Columbia University. I failed at writing a novel I told myself I'd write when I turned 50. I don't have great hair either. Why am I telling you all of this? Well, I actually like to recount my failures. They've been great learning lessons and they haven't stopped me from achieving phenomenal success in other areas of my life. Are you taking your failures too personally?