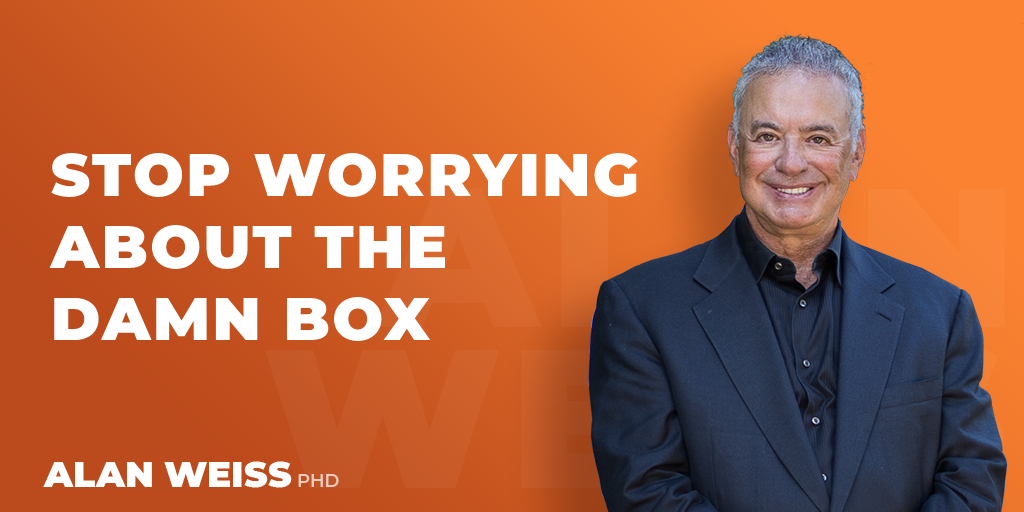 Stop Worrying About the Damn Box
We had dinner with a couple the other night, and the woman expressed some discomfort now that she had "retired." She had closed her long-time clothing shop, which was upscale and hugely successful. She is a great talent in fashion and style. But she told me she had no hobbies and didn't know what to do with herself.
I advised that her expertise was perfect for what so many people need today, a sense of style and the ability to present themselves well and feel better and more confident about themselves. I suggested that there was no need for retail shops or travel, and that fashions could be discussed and shown via Zoom and social media.
She looked at me with great interest, and as if I had just invented the internet. But, being duly modest, I told her that Al Gore had done that.
You don't always have to think outside the box. Sometimes it's brilliant just to think better within the box.