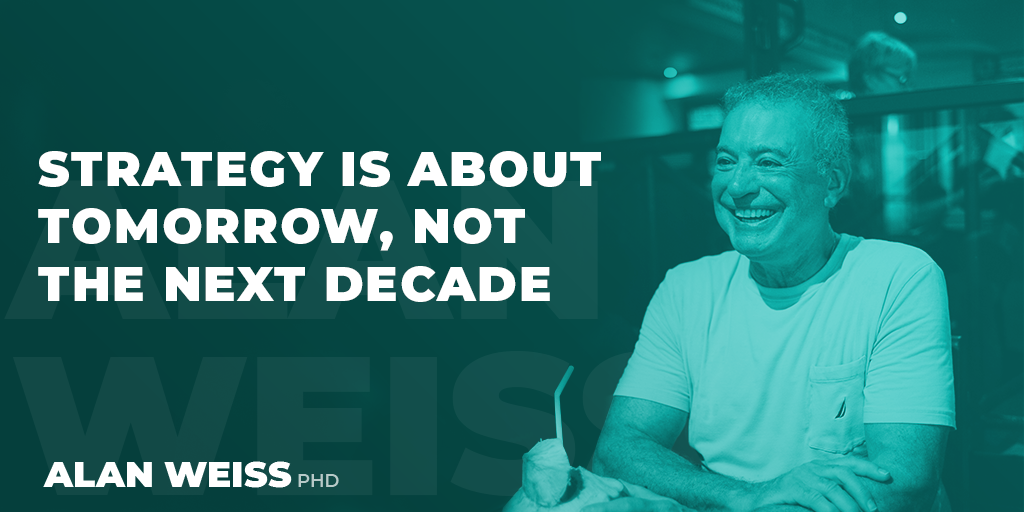 Strategy Is About Tomorrow, Not the Next Decade
Someone asked me why I created Sentient Strategy® with such a "short-term" look at the future (12-18 months). Aside from what I think is the obvious—in this day and age it's foolhardy to believe you can intelligently organize for five years (or more) into the future—it's also a question of pragmatism. If strategy is to set the nature and direction of the organization (and its resultant decisions) it can't be something that is intended for years off, like getting around to replacing the roof on the house someday, or thinking about expanding manufacturing into other countries.
Unless strategy is more urgent, and unless attention is paid to progress constantly, it becomes a "nice goal" rather than a requisite accomplishment.
It might not matter if you don't clean out the garage for another couple of years, but it will matter if you don't clean out your business mindset.