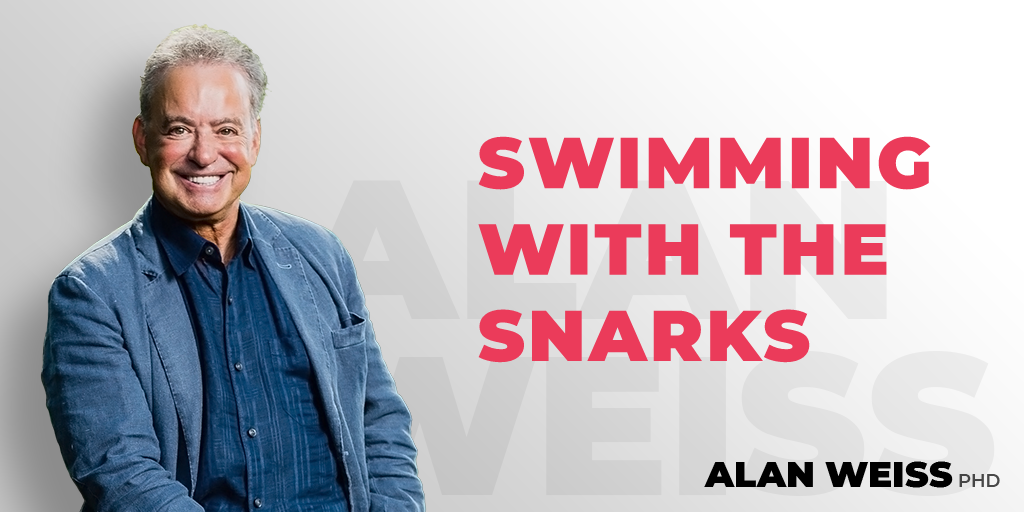 Swimming with the Snarks
It's rather simple to "attack," especially through sarcasm, and "put-downs," and snideness. This is particularly true in the internet age where you don't need to do this in person. In fact, about 99% of the internet critics and underminers would be silenced, because they'd never use the language they use and manifest their negative intentions so readily in the physical presence of others.
Once you're a thought leader, at the top of your game, this stuff is indicative of success, but it can be deadly to those trying to establish themselves and their businesses who are very sensitive to such critique (and, in fact, get depressed when someone unsubscribes from their newsletter!),
Take heart, go to the museum or the park or the public square. You'll find in those places that no one has ever built a statue or memorial to a critic. They are built for creators.