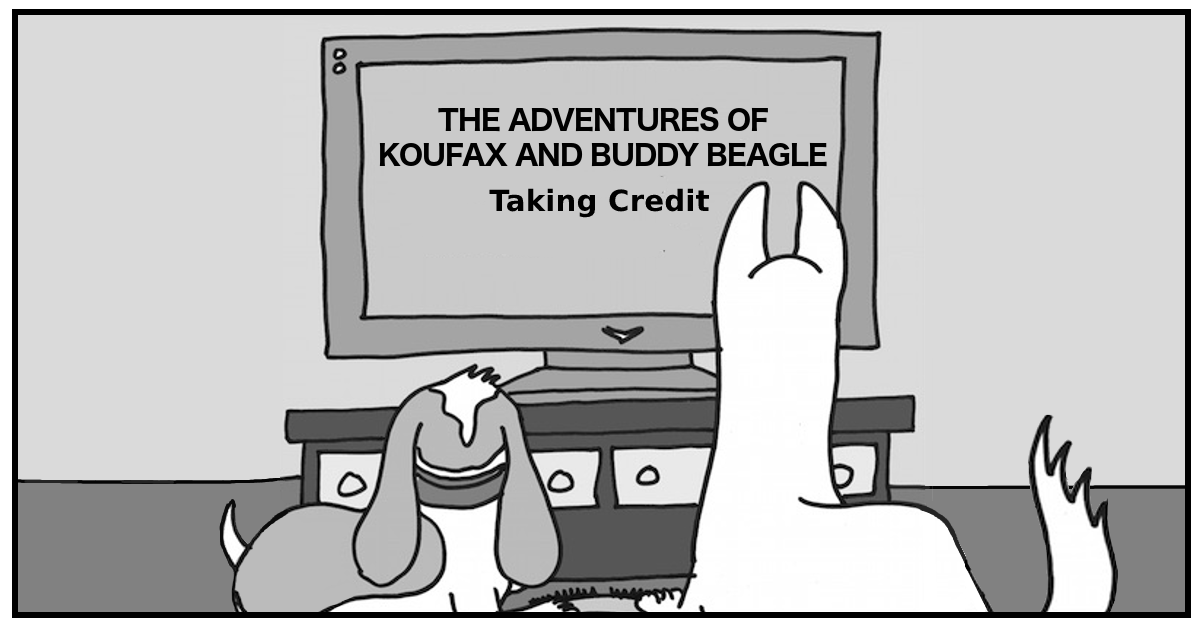 The Adventures of Koufax and Buddy Beagle (#600)
This is my 600th cartoon. That's 11.5 years of weekly cartoons. I'm printing here also the very first. My thanks to my current artist, John Tatulli, for his contributions, which are wonderful.
I began this series to honor my dogs Koufax and Buddy Beagle. When Koufax passed away I thought it was a great way to continue his spirit, and did so again when Buddy passed on a few years ago. Now, Bentley and Coco channel them in real time today.
I have found this wonderful therapy for me and a fitting memorial for them. I've tried to combine humor and commentary, often imperfectly, but always with the intent of entertainment and education. People have often stopped me to ask about a certain cartoon, or written to me about them.
Thank you for keeping up with me and "the boys." I've learned a great deal from dogs, and from the spirituality that embraces us all. I've done my best to try to share that with you. More to come!