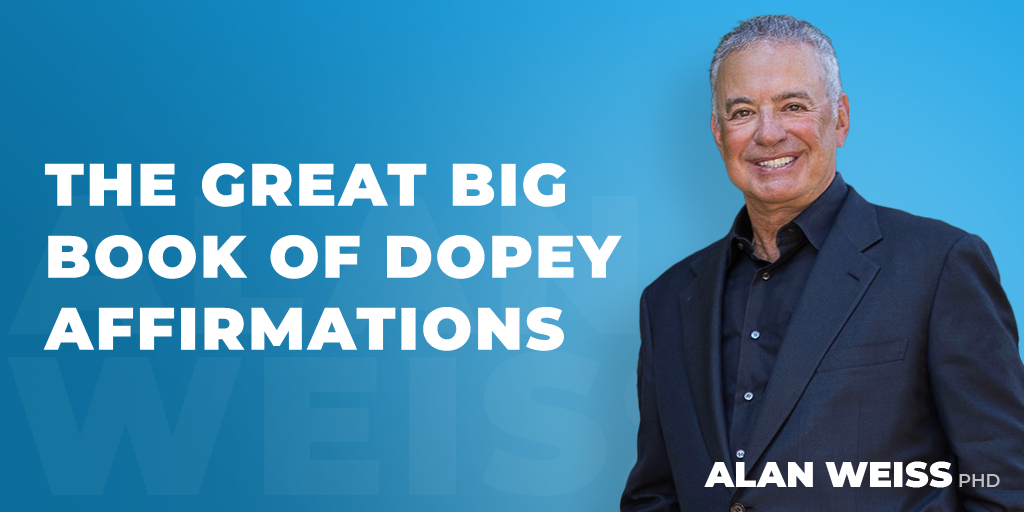 The Great Big Book of Dopey Affirmations
I find things like this on Linkedin:
• If you keep your balance you'll never knock someone else down.
• It's okay to be last because you can see everyone else ahead of you.
• If you don't take time to listen, how can you speak?
• Leadership is about allowing others to lead you.
• Keep your eye on your goal but your ear to your heart.
• You must be true to your soul's strategic intent.
Are you kidding me? This is like the Magic Eight Ball of life.