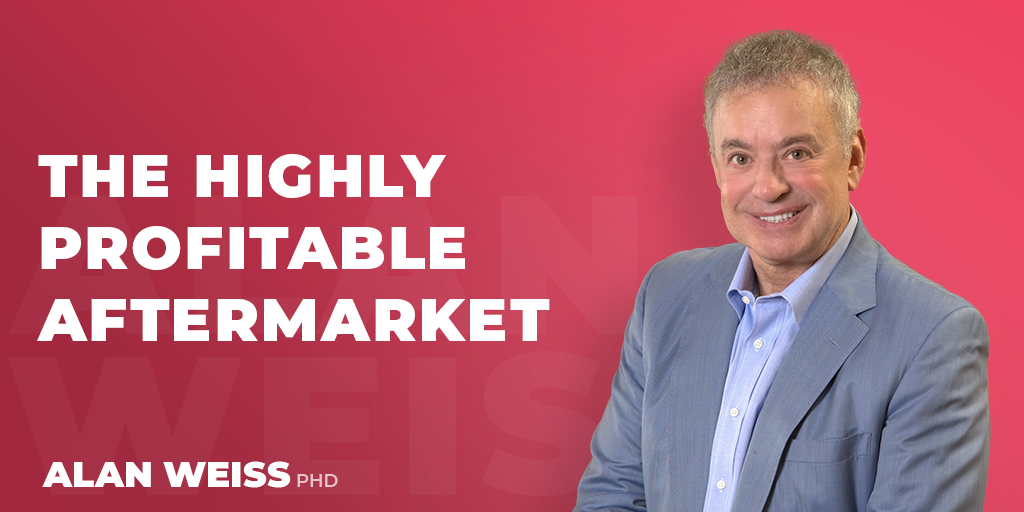 The Highly Profitable Aftermarket
In the auto business there is a thriving "aftermarket" sale of merchandise. This includes replacement parts, clothing, accessories, and so forth. The concept has grown to embrace, for example, technology: The smart phone has created cases, wallets, listening devices, apps, selfie sticks—you name it.
What's the aftermarket for professional services? In the vast number of client relationships, a firm solves a problem, resolves a legal issue, does the taxes, designs a room—and then they're gone. But all sales have three components: the immediate sale, expansion business, and referral business.
Are your clients and customers subsequently able to purchase comparative reports, membership in business community groups, remote access to downloadable forms, updates on new technology, related apps, quarterly reviews of progress, comparisons to comparable firms? Realtors selling a home should be able to provide contact to plumbers, electricians, designers, private school admissions, "trailing spouse" opportunities, and so on, right?
The greatest potential you have is the client in front of you. Expansion business has huge margins, soliciting new business has much smaller margins. Are you offering "aftermarket" value?