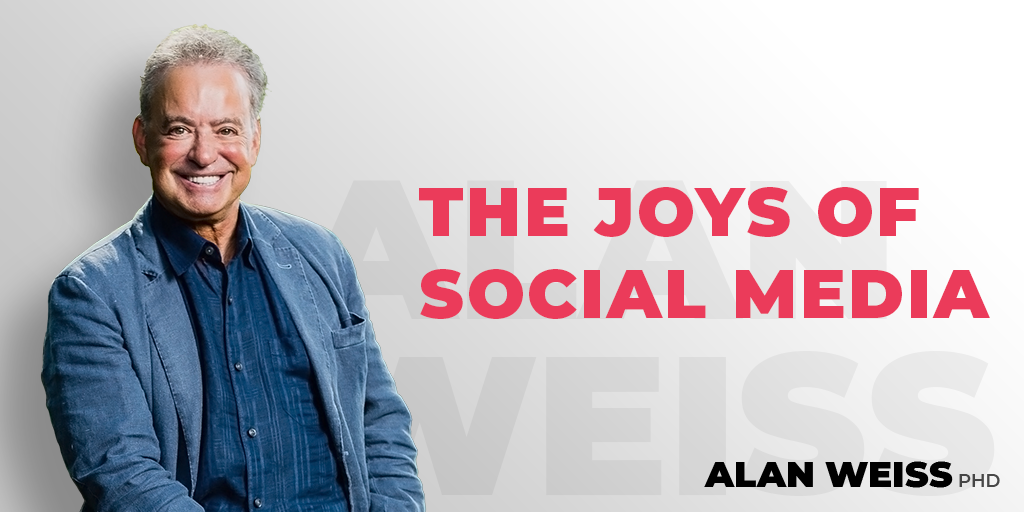 The Joys of Social Media
Admissions:
• Facebook is now so complicated to me now that I have a hard time telling which "profile" (business or personal) I'm receiving posts on, and "messaging" seems to consist of crazies just saying, "How ya doin' today?"
• The self-appointed "experts" on LinkedIn are consumed by two things: making ridiculous charts which complicate all issues, and running "polls" which ask stupid questions. (Should people use a regular door, a revolving door, or the window when returning to the office?)
• I read something on Twitter about "respecting all cultures, and stop thinking yours is superior." Fair enough, but I'n not respecting a culture that subjugates women or is intolerant of other religions.
• Paragraphs about how good you are, and your history, followed by a sales pitch about your special coaching program with only a few openings—well, shouldn't other people be talking about you like that?
• Demands for free coaching because we're "peers" on social media is like telling me you deserve to drive my car because we both have driver's licenses, or I should buy you a meal because we both like to eat.
• It's sad to watch people on Facebook brag about receiving a first-class upgrade when everyone knows they can afford a first-class ticket anyway. It's just an unconscious expression of a poverty mentality that success hasn't altered.
Admit it, you can stand out in a crowd today by merely standing still while the crowd recedes….