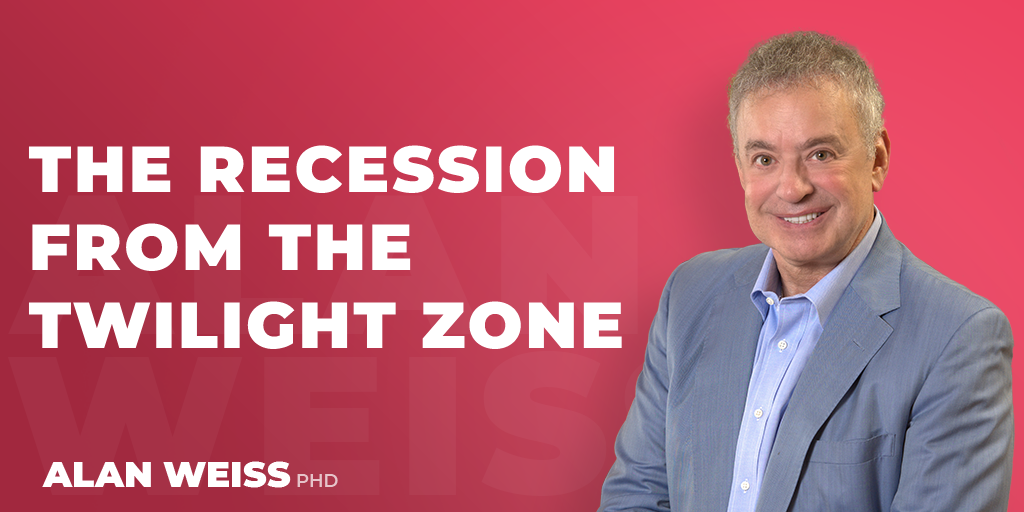 The Recession from the Twilight Zone
I guess I'm not smart enough to tell you if we're headed into a recession, or in a recession, or leaving a recession. What I do know is that it is/will be/was nothing like what occurred about 13 years ago. Although prices are up, consumers are spending like crazy. Gas prices are driving people nuts, but there are record numbers of cars on the road over major holidays. Airports have to restrict numbers of flights, and airlines can't handle the demand. People who don't know what they're talking about are hollering about the job market, yet there are jobs available at all levels all over the place. Unemployment is about 3.5% at this writing, which is extremely low (and, realistically, almost zero, since the number includes people who refuse to work).
We've just returned from the Jersey Shore, the stomping grounds of our youth, the beaches that Billy Joel brilliantly wrote about in "Allentown." This is predominantly what we would call a "blue collar" vacation area. There is barely a vacancy in motels, and rental homes are almost 100% booked for the season, up and down the coast. If you want one for next year, you begin now. These aren't inexpensive rentals. We've already reserved our place for 2023.
I have exactly three credits in economics over the course of four degrees, so my opinions are suspect, I guess. But I have made my career based on observation and critical thinking skills. And methinks that despite Covid, Ukraine, natural disasters, climate concerns, abortion debates, polarized (and ineffective) political parties, the slanted media, and "woke" pressures, people are intent to get on with their lives in a positive manner.
Good for us.