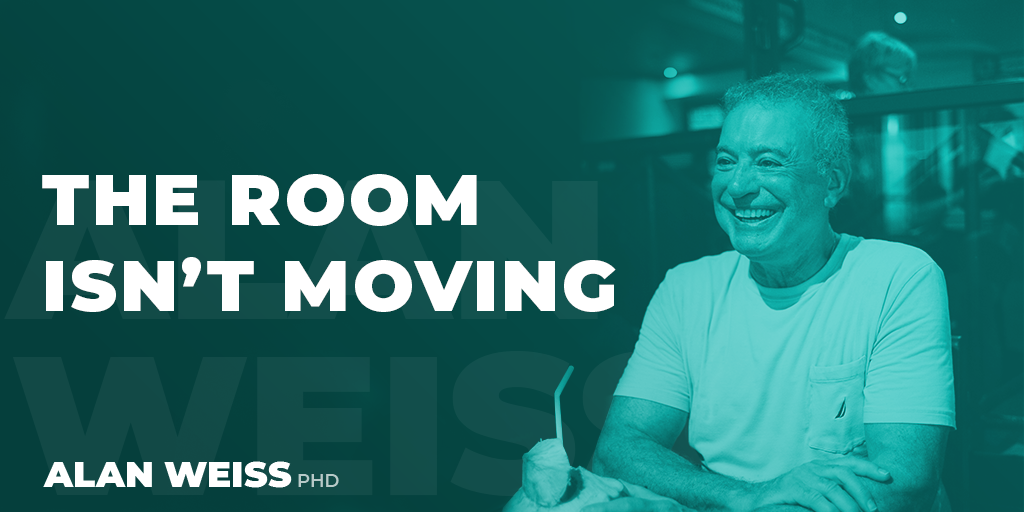 The Room Isn't Moving
After an 8-day cruise, I felt as if the hotel room in Vancouver were rolling somewhat! We often retain elements of our last environment.
But our self-esteem should be strong and constant. Not as low as our last setback (didn't make the sale) or as high as our last great victory (a standing ovation after a speech). Our self-worth isn't reliant on what happened yesterday.
The basis of our success is a constant and strong sense of our self-worth in any situation and under all conditions.