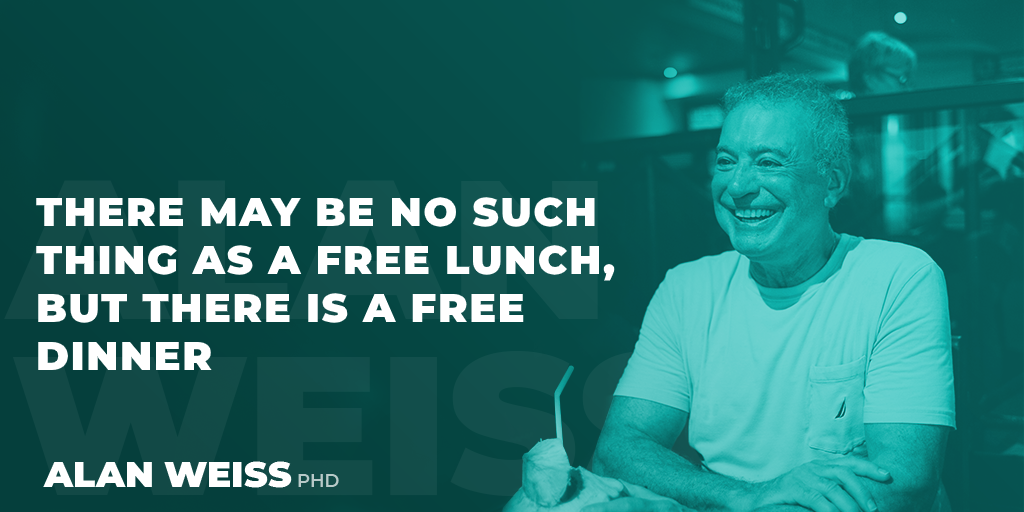 There May Be No Such Thing As A Free Lunch, But There Is A Free Dinner
We're trying to support every business that we can, especially locally. Last night, after dinner at a restaurant we frequent at least weekly, the manager said, "It's okay, dinner is on me." I left a tip for the staff, and was overwhelmed at that generosity in these times.
But you have to give to get, you have to invest to reap profits. The manager knows that. He was actually investing in his business.
Are you investing in yourself, in your business? All the people I've ever met who believe they know all they need to know, and require no further development, have been wrong.
Every one.