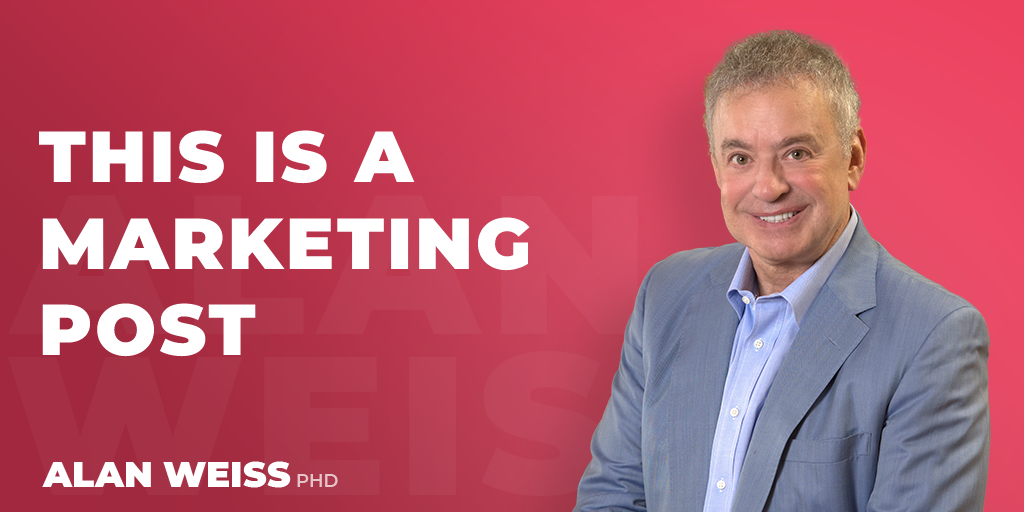 This Is A Marketing Post
I'm asked frequently, "How much time should I dedicate to marketing?"
I'm tempted to say, "ALL of your time."
"Marketing," to me, is how people think of you when you're not around. Hence, you need to be in the "public square" as often and continually as possible: with articles, blogs, newsletters, podcasts, videos, hosted events, remote offerings, live offerings, networking, speaking, great products, and excellent services.
Everything you do in that public square—and in support of it—for prospects and clients, IS marketing. Don't kid yourself that a post on LinkedIn or an hour on social media is "marketing." If you're in the corporate market, you're almost always interacting with non-buyers on social media.
Your behaviors and public representation—and preparation—constitute marketing. Is that good news or bad news for you?