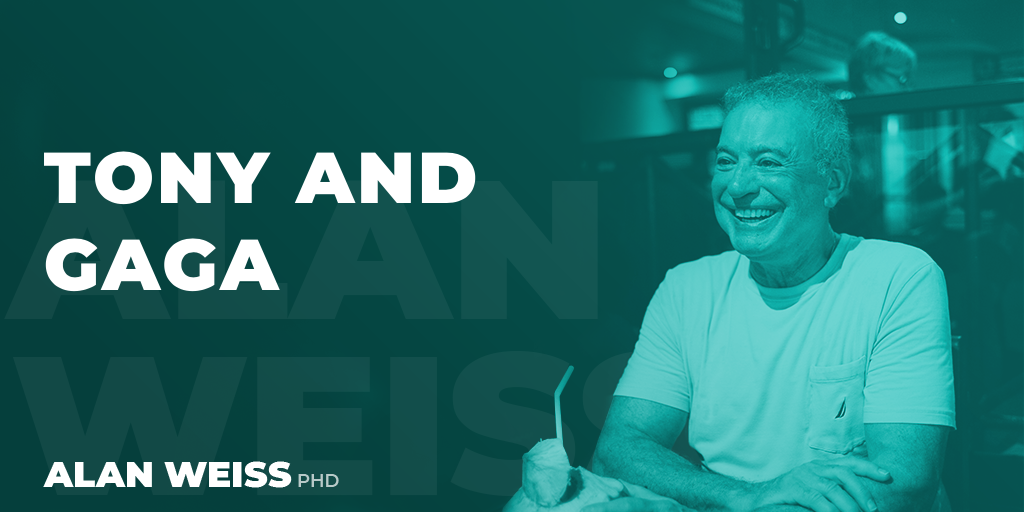 Tony and GaGa
I watched the Lady GaGa tribute to Tony Bennet at Radio City Music Hall. At 95, and I'm told with Alzheimer's, Tony sang well, held his notes, was relaxed, came in on his cues. He stood in one place and sang. Very impressive.
GaGa, whom I like, and I think is a fine singer, musician, and actor, was trying way too hard. The best performances—singing, dancing, magic, speaking, dramatic, etc.—arise when people act "within" themselves and stop trying too hard. It should be natural talent naturally expressed.
It was a great tribute to Tony but I wonder who was giving her advice or direction? She was beyond "over the top."
Their prior collaborations have been great, and she's been very supportive of him. I think she's a good person. But even stars need to pay attention to the universe around them.