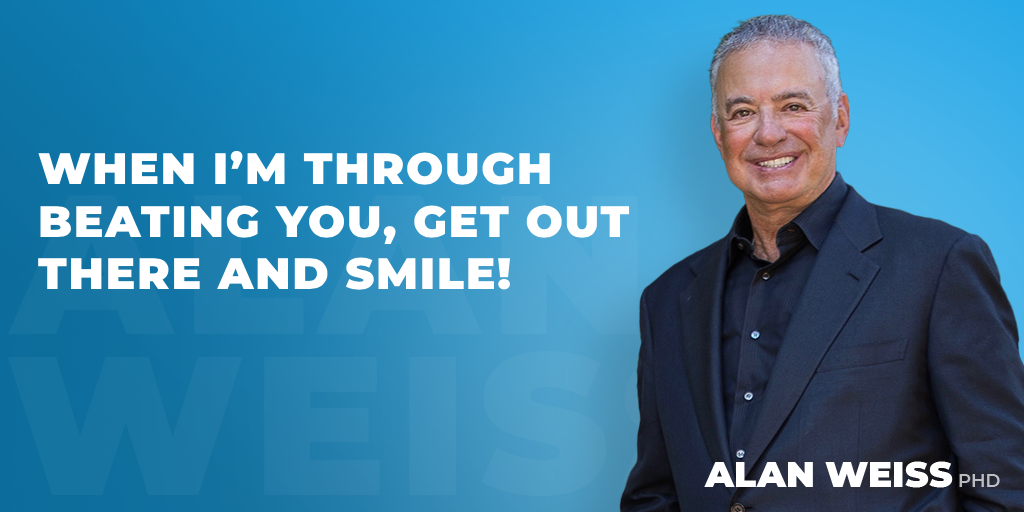 When I'm Through Beating You, Get Out There and Smile!
You rarely see an organization with unhappy employees and happy customers. I'm unhappy with Amazon's sloppy delivery service and the apparently uncaring people who put packages out in the rain or those who simply shunt you off to automated responses and don't want to deal with you. Similarly, American Airlines' services is problematic, since the chances of encountering an unhappy, unmotivated flight attendant or Admiral's Club agent is about 50/50.
If you don't treat employees well, and they decide to stay and not depart, they are not going to treat customers well. They manifest their unhappiness on the job.