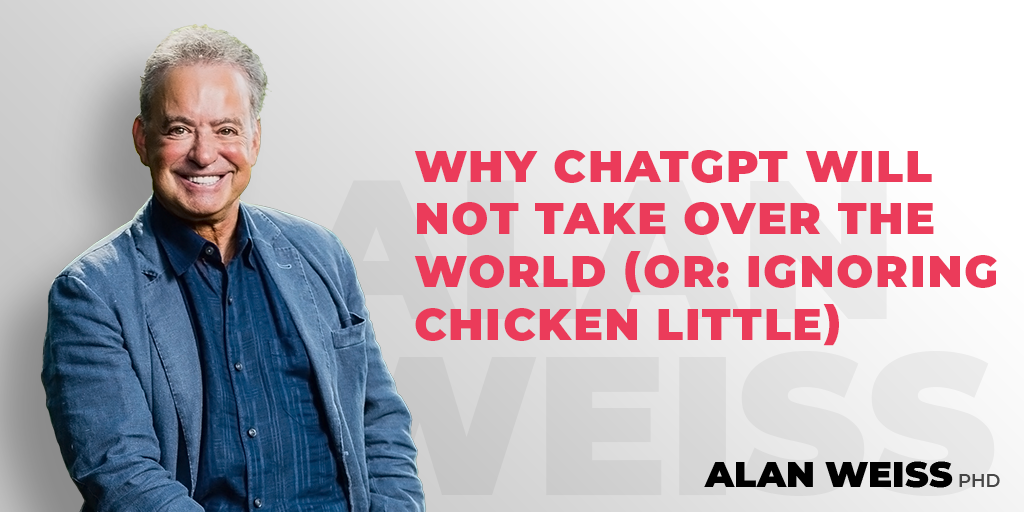 Why ChatGPT Will Not Take Over the World (Or: Ignoring Chicken Little)
I believe that almost all humor is based on pain, either our own or someone else's. That ranges from the old slapstick, physical comedy of falling on a banana peel to today's observational humor, whether Chris Rock or Jerry Seinfeld.
I'm not, therefore, expecting a whole lot of humor to emanate from ChatGPT.
I can see, "A priest, a rabbi, and a minister walk into a bar…." becoming, "Three clergy people of varied theologies venture into an establishment providing potables and edibles…."
Maybe another machine would laugh.