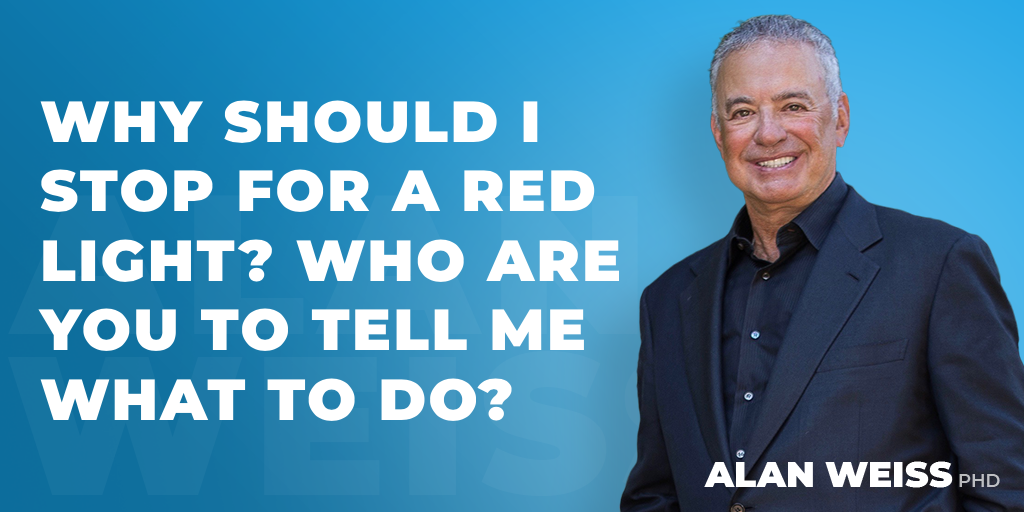 Why Should I Stop for A Red Light? Who Are You to Tell Me What to Do?
We tend to think that people who don't want to be vaccinated, or who don't honor lines and try to cut them, or who never signal to make a turn in their cars, don't like rules. That's not really true. They want to break rules because they feel such huge loss of control, such ineffectiveness, so much low self-esteem.
They try to compensate by breaking the rules, trying to demonstrate they DO have power, they DO have control.
They couldn't live without rules to try to break. They need to have something to rebel against to try to prove their worth. Even if it means being a social outcast, disease, disability, and death. And not only to them, but also to others.