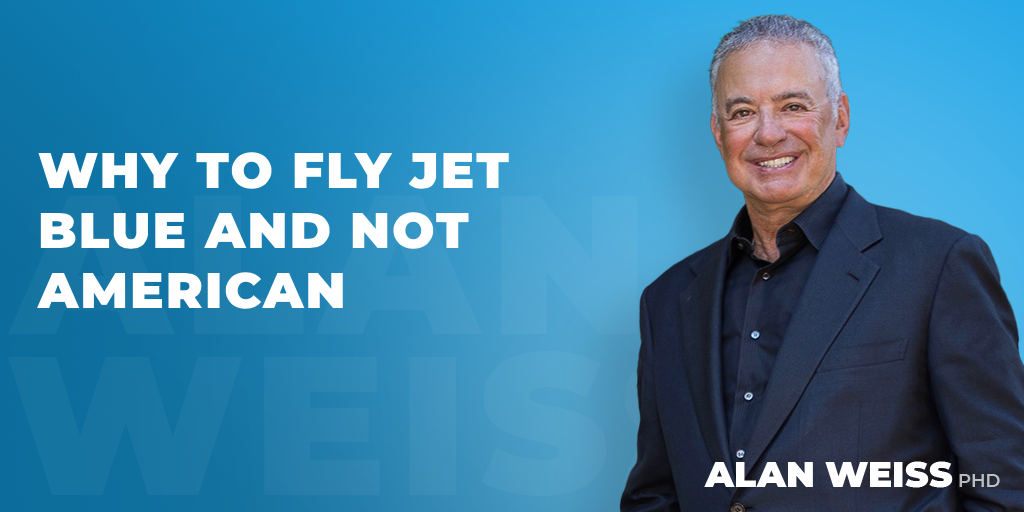 Why to Fly Jet Blue and Not American
We're on our way to see our new granddaughter in LA. I called Jet Blue after our horrible experience with American going to Miami with Maria needing a wheelchair because of impending hip surgery. The Jet Blue agent told me to enter their terminal, and we should immediately see vested service people who can help. We managed to get four pieces of luggage from the limo inside (the driver wasn't allowed to leave the car to help) and, sure enough, a man in a red vest with a wheelchair asked if he could help (my wife uses a cane).
He took us to a special desk for wheelchairs where the agent checked our bags and arranged for a wheelchair to meet us in LA. The man used an iPad to take a photo of our boarding pass, took us through security, and to (of course) the farthest gate in the concourse. He reminded me of a learned tour guide we'd hire when overseas. He knew the terrain.
We boarded first and have (I'm writing this at 34,263 feet, according to my television) separate, closed compartments in first class with lie-flat beds.
This is the best domestic service in this country, period. Oh, yeah: And the breakfast was a quiche with a side of bacon, salt and pepper kiwis, and smoked salmon.
I told Maria that even after her surgery, she should always use a wheelchair! I'm kidding. I think.