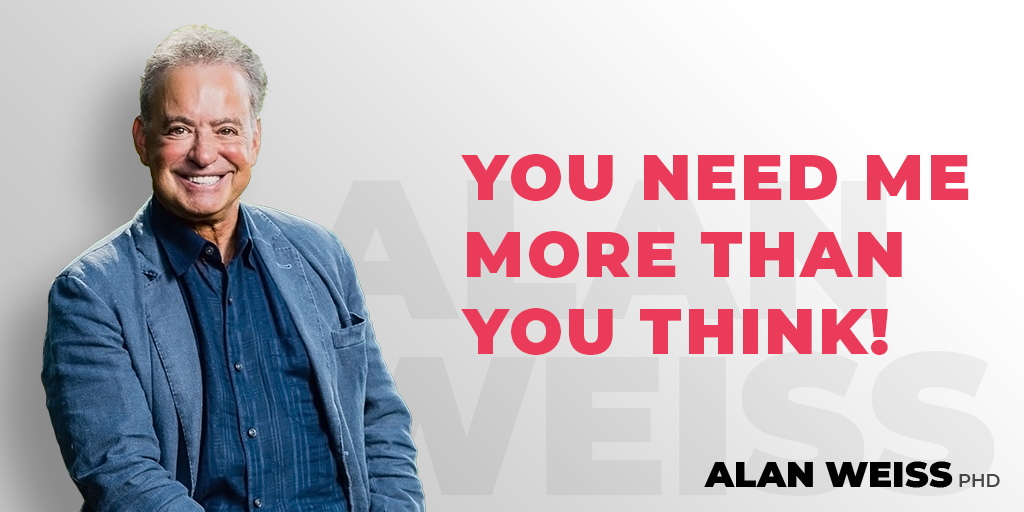 You Need Me More than You Think!
When people say, "I can't afford your help," I reply, "You're a person of X age, who holds down a job for Y years, has a college education, supports a family, and at this stage of your life and career can't afford to invest in yourself? You need me more than you think!"
I originally heard this from the legendary Zig Ziegler, and it's impossible to argue with that reasoning!