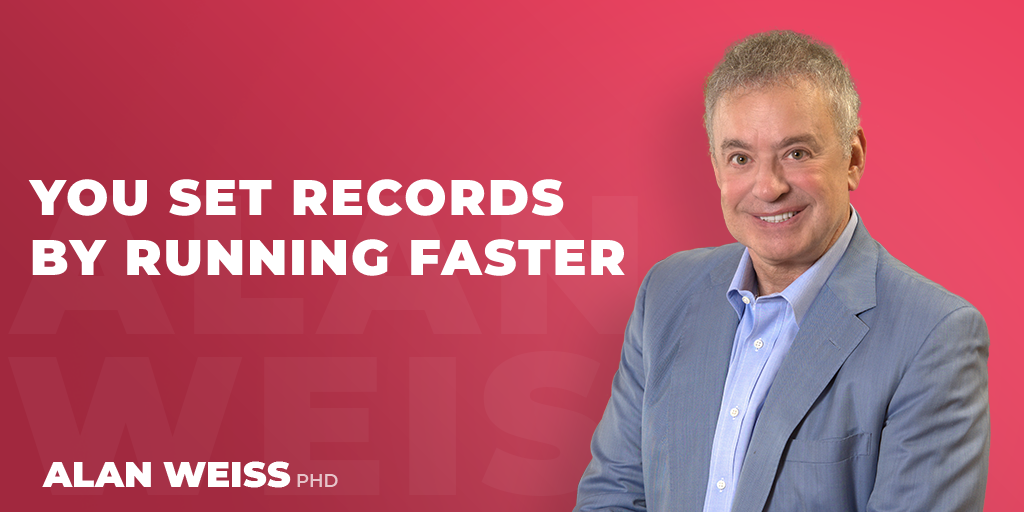 You Set Records By Running Faster
We are changing pool companies, since the one we've had for decades is now run by morons who failed to winterize a $5,000 heater and who scream at me on the phone.
I am a substantial customer for anyone. We contacted two local companies. One of them I visited. I was told the owner, who didn't bother to come to the front desk, would have to see the pool and he'd come out and take a look. He never followed up with either a visit or a call over the next week. The other company called back in two days and asked me to send photos of my pool equipment the the pool itself. Yesterday, while driving to a recording studio an hour away, they called to tell me they'd be happy to do it, and would send an email asking me to choose closing dates for this season and opening dates for next season. The email was waiting for me on my return.
Whether a small business or large, profit or non-profit, public or private, responsiveness and speed are keys to new business. That includes us.
I'm writing this at 6:55 am. Thirty minutes ago I had an inquiry from Russia about a remote session. I responded within five minutes. We're looking for a date.