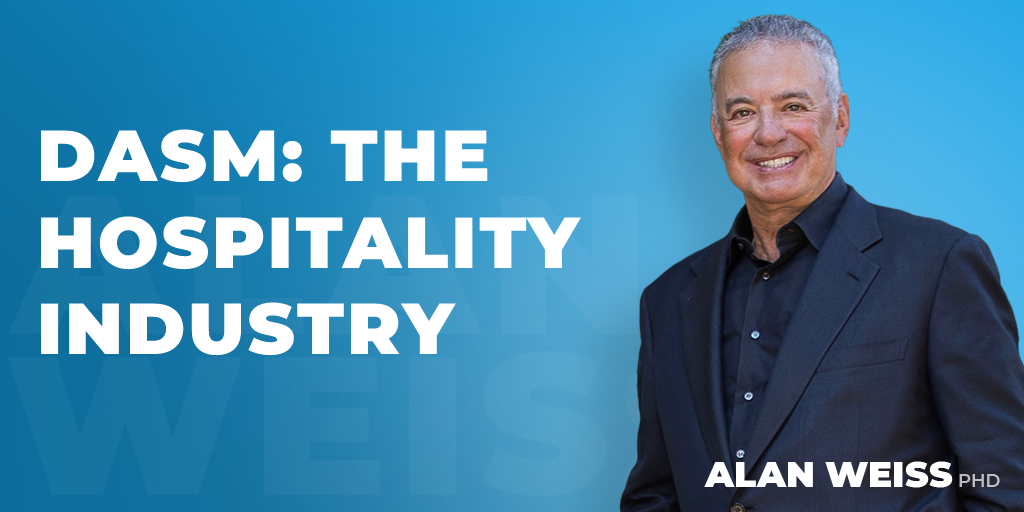 DASM: The Hospitality Industry
I needed an intervention from management at a hotel because loud drilling for renovations was interrupting my meeting. Not one lower level manager I talked to was helpful, though the promises were dramatic. I finally fought my way to a senior manager who could help, immediately apologized, and moved us. I felt like a salmon swimming upstream, but I wasn't about to die when I made it.
The hospitality industry calls people "guests" but I wouldn't treat a "guest" that way, placing layers of powerless people between the customer and those who can actually help.