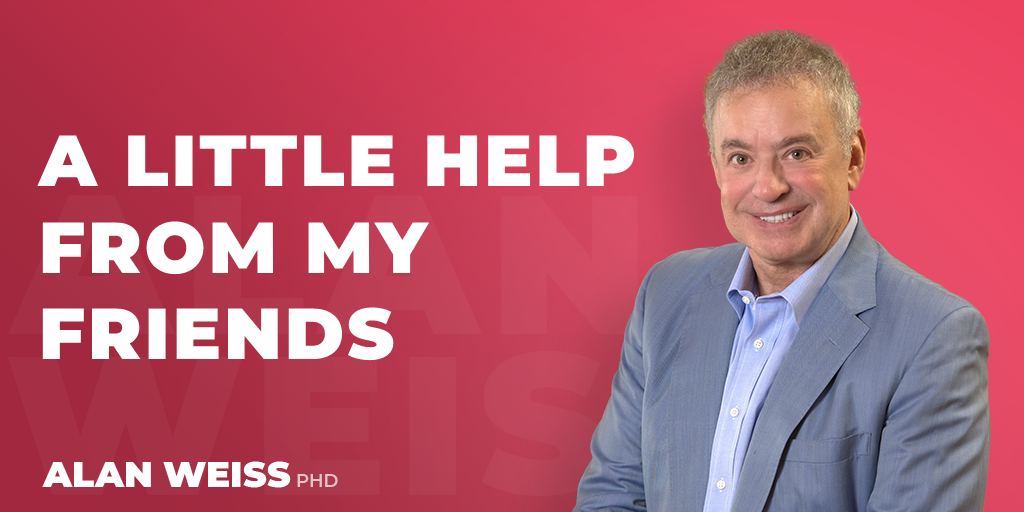 A Little Help from My Friends
I believe that you keep at  your "calling" and your passion for as long as you're on top of your game. I think Sinatra was the greatest popular singer of the "American Songbook" ever, but he stayed too long. Tom Brady is clearly the greatest professional quarterback in football history, but he's stayed too long.
Dan Gilbert, a Harvard psychology professor who spoke at one of my events, told me over drinks, "Sinatra didn't know he was no longer on top of his game. How will you know?"
When I drove home, with gritted teeth, my wife asked me what was wrong. I told her that Dan challenged me about how I'd know I'm no longer on top of my game.
"Oh, don't worry about that," she said, "I'll let you know."