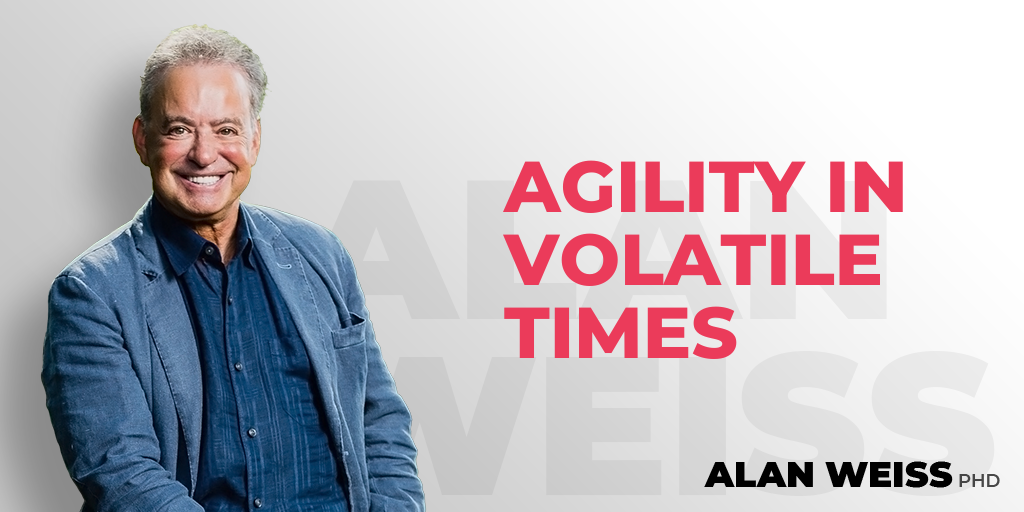 Agility in Volatile Times
When I was doing primarily corporate consulting work, I learned that 3M had policy of a majority of its profits each year originating from products that hadn't existed five years ago. I thought that was astounding.
Today, two-thirds of my profits come from services that didn't exist three years ago. That's how fast conditions change today, and how fast we need to capitalize on them.