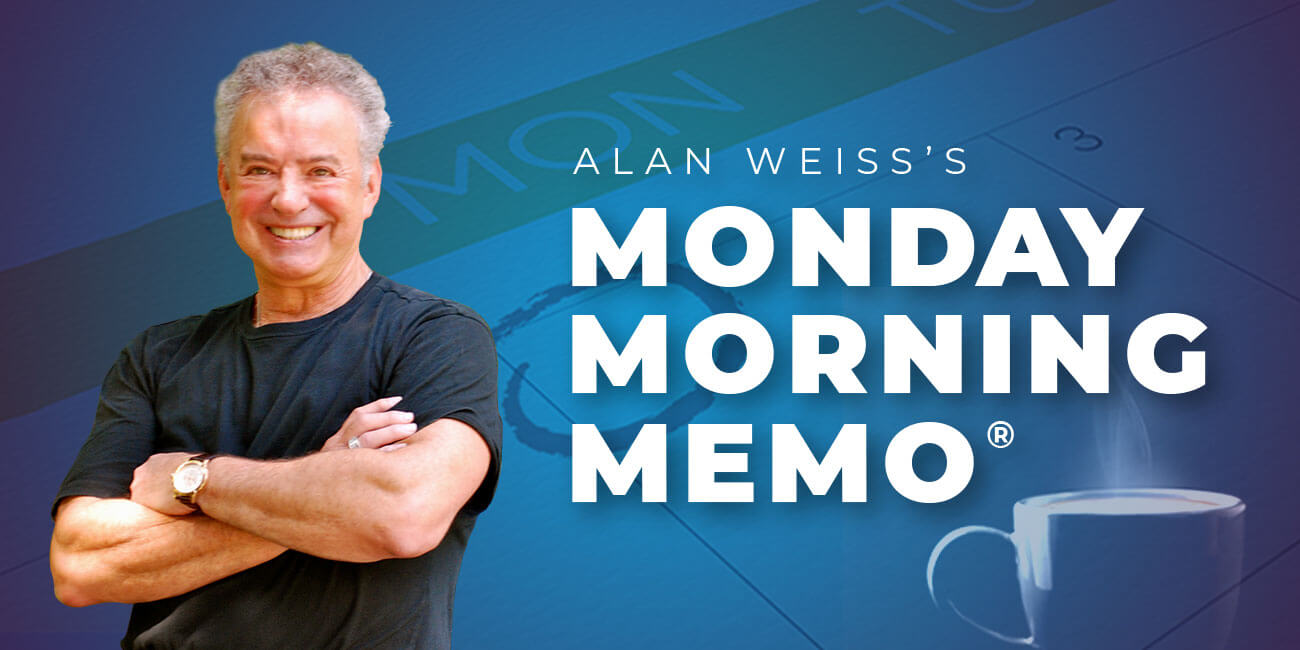 Alan Weiss's Monday Morning Memo® – 02/04/19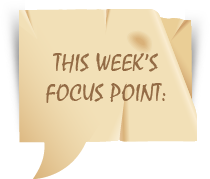 The origins of the phrase "get a life" go back perhaps 40 years or so. As I interpret the taunt, it suggests that someone is zealously focused on relatively trivial matters and needs to reorient to the more important aspects of life.
We all are sometimes obsessed with the fugacious, as many of us were yesterday with the Super Bowl (which was watched by well over a hundred million people). It's fun short-term, whether for a sporting event, a hike in the woods, or time with a good book.
However, for people in New Orleans to still be upset and investing time about the notoriously bad call the team endured, two weeks later, is mind-bogglingly inappropriate. There are, after all, people with dreaded diseases, loss of loved ones, alienation from society, addictions, and engaged in dangerous places attempting to keep the peace and protect us. Football is a game.
For that matter, there are customers, clients, suppliers, community colleagues, family, and others who need us—and we need them. I become bored quickly when someone complains to me every day about the weather, let alone a game that was lost weeks ago. (And the game could have been won had the Saints played better so that the blown call proved inconsequential.)
The next time you obsess for a long period, particularly about something as minor as a game, ask yourself what's really important in your life. I root for the Patriots, but whether they win or lose, Monday is a new day and I'll obsess about neither outcome.
After all, I have a life.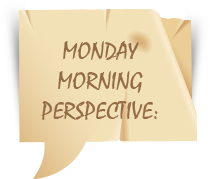 Good things happen when you get your priorities straight.
—Scott Caan
NOTE: SINCE THE PATRIOTS DID WIN THE SUPER BOWL YESTERDAY, I'M OFFERING 25% OFF ALL THE OFFERINGS ON MY SITE THROUGH MIDNIGHT TONIGHT, FEB. 4 US EASTERN TIME! THAT'S NO OBSESSION, JUST AN OFFERING OF VALUE!
Workshop Workshop
Learn how to create, organize, deliver, and support a workshop with minimal labor and time. A lot of people attend my sessions twice, the second time to watch how I do it. This is the first reprise of a session I did five years ago. You'll emerge with a template to create and deliver workshops effortlessly and rapidly for any client or for public sessions.
https://alanweiss.com/growth-experiences/workshop-workshop
Six Figures to Seven (627)
A unique offering formerly presented in Las Vegas, London, and Sydney. This one is in New York solely for those making six figures who want to improve their top lines dramatically. Two intensive days with a huge return on the investment.
https://alanweiss.com/growth-experiences/six-figures-to-seven
Fifth Annual Million Dollar Consulting® Convention—2019
Almost 60% of our 2018 attendees immediately signed up for next year in Washington, DC during cherry blossom season. You can save $1,000 by registering in the next month. We already have an Emmy-winning anchor woman and Hall of Fame speaker; the global leader and author on sales strategy; two marketing and strategy experts from Europe; and someone who will demonstrate how you can instantly create super media promotion, among others in our lineup.