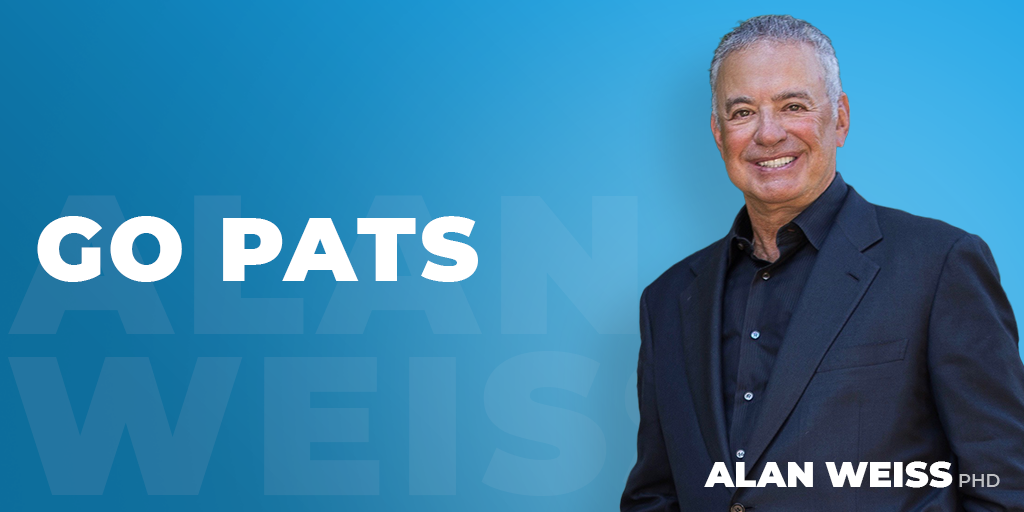 Go Pats
It's one thing to root against Tom Brady, Bill Belichick and the Patriots because you want to knock off the champs, but it's another because you despise an excellence that you feel you can't personally achieve.
Their formula is discipline, enthusiasm, resilience, great coaching, and hard work. That applies to solo entrepreneurs and small business owners, as well. There are those who seek to emulate excellence, and those who simply resent it.
You don't need an officiating crew to tell you who's going to be the winner in that choice.