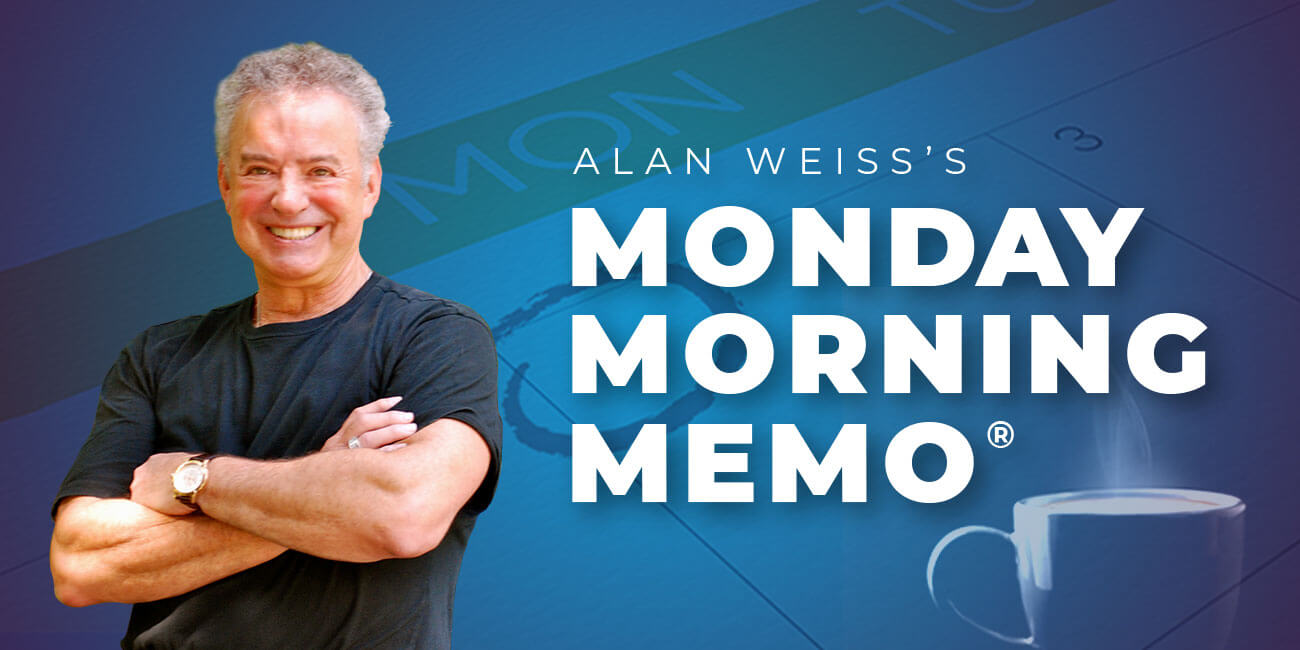 Alan Weiss's Monday Morning Memo® – 04/22/2019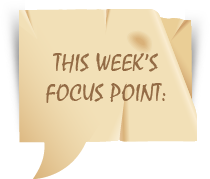 When I awake in the morning, Bentley, who is usually sleeping on the couch, gets up with me to get a treat and some pets while I wash up. (Coco carefully follows.) If I get into my workout clothes, he goes back to sleep. But if I put on street clothes he accompanies me from one closet to the next and back, and when I take my keys from the vanity he heads for the bedroom door because he knows we'll go to the yard and then into the garage to get coffee in town.
During the day he arranges himself in doorways and intersections in the hall to make sure nothing escapes his attention. When I move, he moves, and he keeps looking over his shoulder at me to adjust his own course. Similarly, he can tell when we're going to play Frisbee or walk down the driveway to get the mail.
I tell you this because he's a German Shepherd, supposedly (though one of the smartest breeds) with the mental capacity of a three-year-old child, but I don't buy it. (Research has shown dogs able to retrieve an object with a name they never learned because the three other objects near it represented names they do know.) Bentley can follow hand signals which I've never taught him.
We talk about people being "clueless" but many are also "cueless." They don't see the social and business cues occurring around them. They accept a buyer saying very quickly in the meeting that a proposal would be great and fail to realize that it's an attempt to quickly get them out of the office. They send blast emails to try to get personal attention when they'd never read such emails themselves. They accept a person as a buyer without investigating or asking to determine if it's true or not.
They say that dogs wandered into our camps 10,000 years ago and we haven't been able to get rid of them since. Small wonder. Their ratiocination is far better.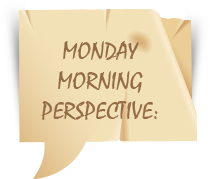 "My fashion philosophy is, if you're not covered in dog hair, your life is empty." – Elayne Boosler
Alan's Million Dollar Consulting® Growth Access: This unique subscription provides lifetime access to a "vault" of my intellectual property, worth well over $100,000, in text, audio, video, workshops, electronics, etc., for only $2,500. I have added to it quarterly. Beginning May 1, I will add to it bi-monthly, and the fee will be $3,800. No later than December 1, I will create monthly, NEW value in all media exclusively for Growth Access which has never appeared anywhere else and will not appear anywhere else. That one-time fee will then be $5,000.
You can subscribe to Growth Access for the current, $2,500 fee through April 30 and receive those heightened benefits for life. I'm constantly told that this is the highest ROI of anything I offer! Click here to subscribe.