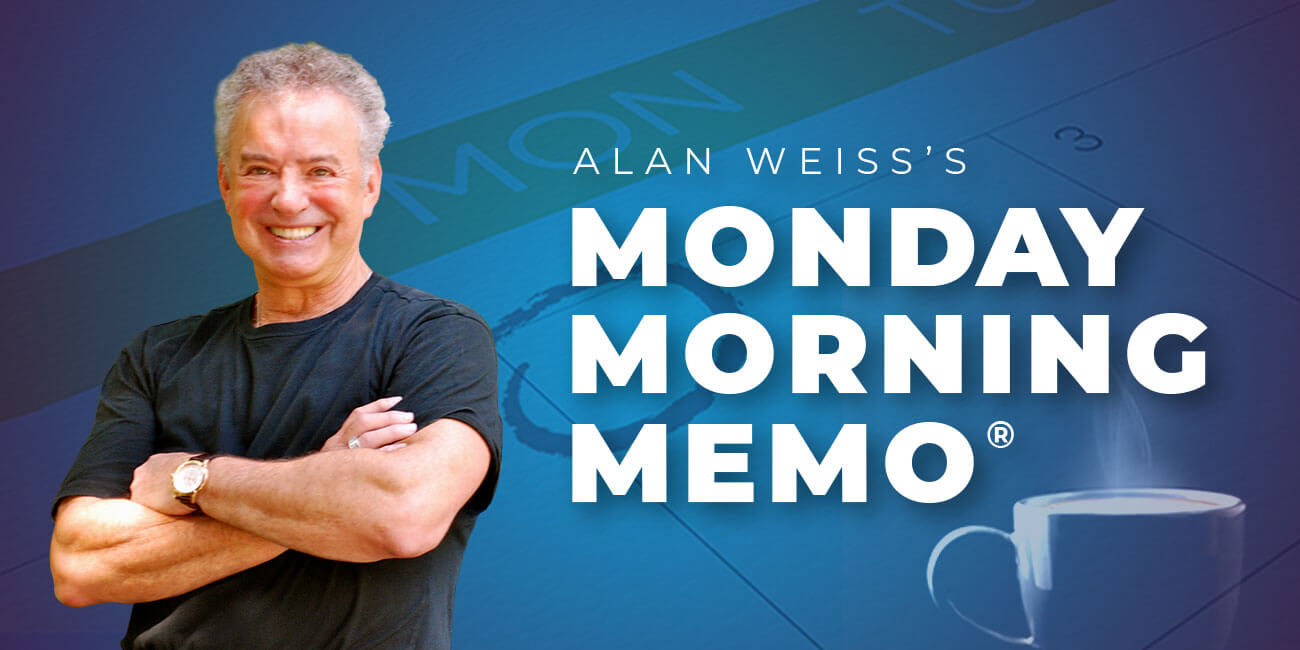 Alan Weiss's Monday Morning Memo® – 05/03/2021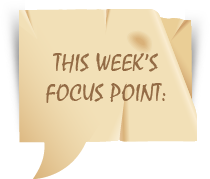 I celebrate my awkward and embarrassing moments because they always teach me a lesson. If you're doing the same, stupid thing repeatedly—well, you may have a problem (sort of like rooting for the Detroit Lions). However, once we're aware of our follies they no longer pose a sempiternal threat.
I visit a local, superb men's store about three times a year and load up on clothing. I'm not a piece-by-piece shopper. My wife directs the procedings and I'm in a cyclonic condition of dressing room changes, selection of styles, approval of colors, and the tailor's alterations. Two days ago, this triannual event occurred, and at one point I tried on a pair of jeans that fit me perfectly. "Tony," I said, "I don't even think these need altering."
"No," he admitted, "because I did such a good job last time. These are the jeans you walked in with."
"Are you sure?"
"Well, it has a belt and your wallet is in the back pocket."
It occurred to me, once my wife stopped howling, that my speed can, well, be a handicap at times, and perhaps I'd better slow down under certain conditions. A couple of my cars have warning alarms for speed, but I've set them at 125 MPH.
I'm not worried, though. My doctor told me that, for example, just because I lose my car keys it doesn't mean I'm senile. "But," he said, "if you find that you've put them in the refrigerator, come in and see me."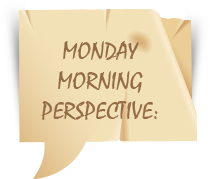 The best gift you can give yourself is getting over the fear of embarrassment because then you're completely free to try anything. —Jesse Itzler
For my first show at SNL, I wrote a Bill Clinton sketch, and during our read-through, it wasn't getting any laughs. This weight of embarrassment came over me, and I felt like I was sweating from my spine out. But I realized, "Okay, that happened, and I did not die." You've got to experience failure to understand that you can survive it. —Tina Fey
The Fishbowl: Observe me coaching a man and woman, separately, in 30-minute segments weekly for four weeks, then ask questions about content and technique afterward on these Zoom sessions. This is a great way to add to your abilities to consult and coach highly effectively in brief time spans and also to work with many more clients concurrently
The sessions will be recorded in case you can't be present, and this will begin June 8 and continue on June 15, 22, and 29 at 10:30 US eastern time. I anticipate, depending on questions, the sessions will run about 90-120 minutes—an hour of coaching/consulting and the rest observer questions and observations.
The fee is only $500! I know, how do I do it? A big heart. https://alanweiss.com/growth-experiences/fishbowl/
Master Class: I've rescheudled this unique, immensely popular live event for November 2-4 at the fabulous Castle Hill Inn in Newport, RI. Spend 2.5 days with 15 colleagues learning about innovative ways to improve your brand, increase business growth, create evangelism for zero cost of acquisition of new business, and so forth. I have one opening because of a conflict with a family event. Five countries are represented and you'll make some lasting friendships, as well. You can join here: https://alanweiss.com/growth-experiences/developmental-experiences/the-master-class-workshop/