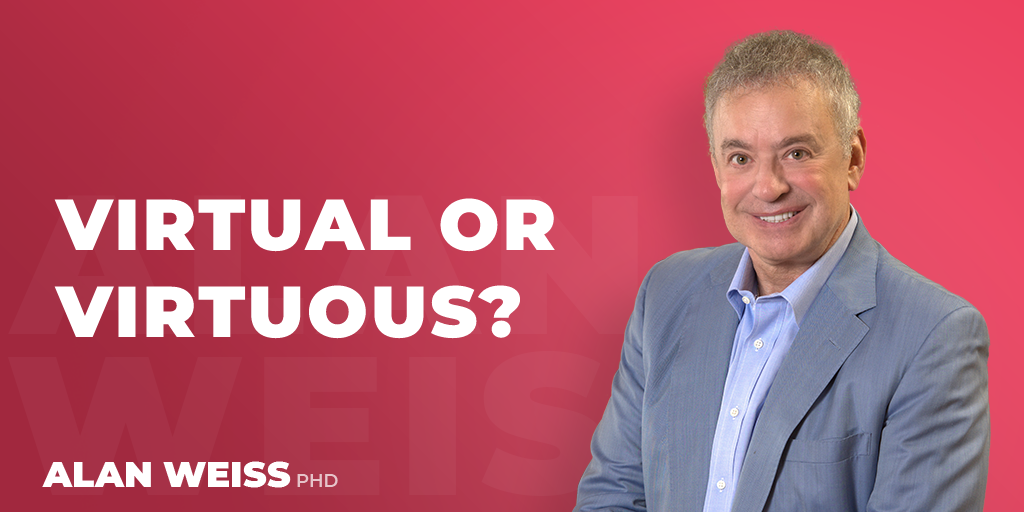 Virtual or Virtuous?
I just noticed someone on LinkedIn who has a little logo claiming "virtual certified." Does that mean he was certified in non-reality? Or is this come kind of bizarre attempt to prove that you need to be anointed somehow to talk on Zoom?
Then someone on Facebook requesting to be my friend had on his homepage that he lost a ton of money as a speaker because of the pandemic. Apparently he feels that his value is being present and walking around, but certainly is not vested in his ideas to be conveyed at a distance.
Or, perhaps, he just wasn't "certified."
We ought to stop this nonsense of certification, approvals, and a thousand initials trailing after names like some kind of ant colony. Who certifies the certifiers?
Does anyone outside of HR care about a speaking, coaching, or "virtual" certification? And if you care about HR, well, then, you're certifiable.