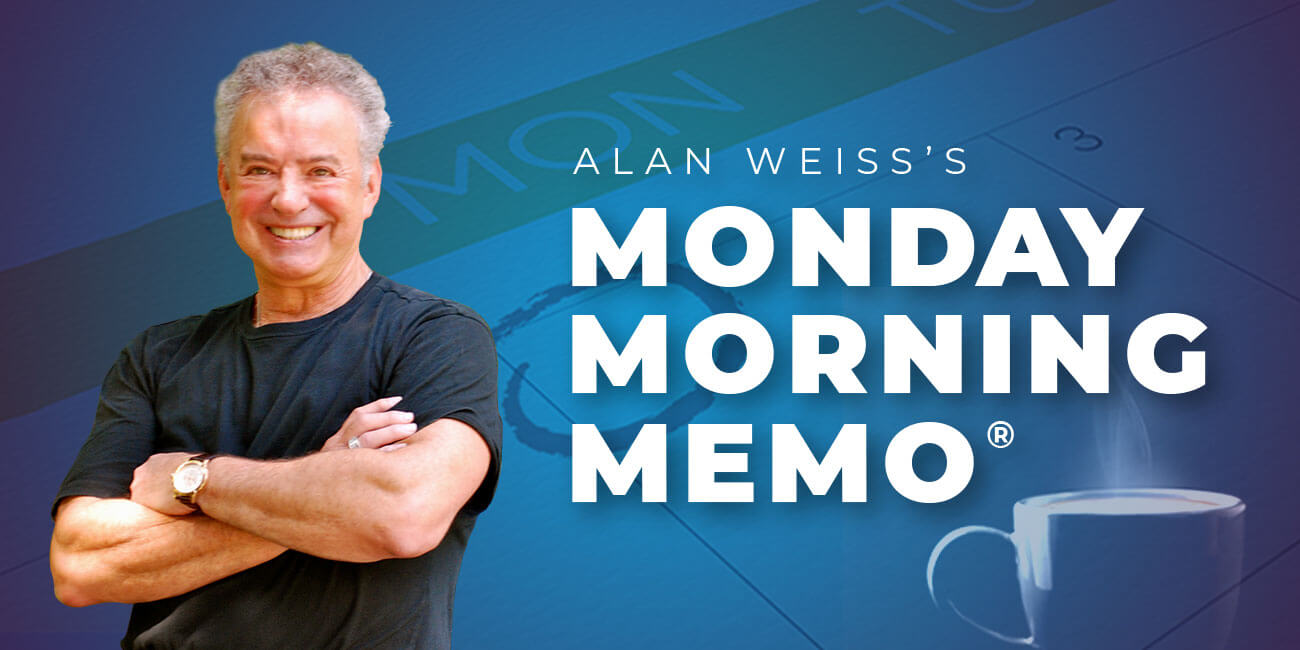 Alan Weiss's Monday Morning Memo® – 05/04/2020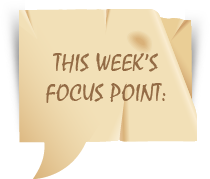 When I was in third grade, I majored in trying to be the teacher's pet. I was insufferable, but really quite adept at it. One day, a quite antiquated visiting English expert came to our class. She asked everyone to provide a word for each letter of the alphabet. I bided my time, crouched like a leopard, awaiting "X." When she got there, I shouted "xylophone!"
"No, dear," she said, "that begins with 'Z'." My third grade teacher stared at the ceiling. I realized there and then at age 8, that authority does not equal expertise.
Warren Buffet said yesterday that he's optimistic. I'm with him, because he's outrageously and consistently correct. I paid close attention to my scuba and ski instructors, but not to people giving me free advice. I've watched esteemed business leaders make avoidable mistakes because they were blinded by their own arrogance. My correcting them has bordered on doxology for the people who suffered from their sins.
I never assume anyone is "damaged" at the outset (though most self-help books make that exact assumption). I believe everyone is trying their best and expects the best from others, which is why I've never been nervous on a stage. I know the audience is supportive.
But you need to know the basics, to know how to spell if it's your specialty, in order to influence others. The doctor at my antigen test, whose mask didn't cover his nose, might have been a star in medical school, but I was happy he wasn't the one who drew my blood.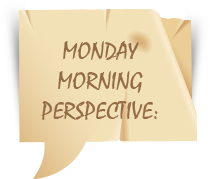 I said that an expert was a fella who was afraid to learn anything new because then he wouldn't be an expert anymore.—Harry Truman
I'm a scientific expert; that means I know nothing about absolutely everything.—Arthur Clarke
Organize Your Time, Priorities, and Life in the New World: In this livestream broadcast, where you can ask questions in real time or watch the recording, I will provide crisp, pragmatic techniques to adjust our life balance choices, careers, and business tactics to an emerging and then post-crisis world. This month, most of us are emerging into a world of fewer and fewer restrictions and more and more difficult decisions and challenges. This is no time to "play it by ear." Spend an hour here and learn the score: https://alanweiss.com/growth-experiences/how-to-organize-your-time-priorities-and-life/
90-Day Coaching: I'll share best practices and help you with both professional and personal issues with a weekly call and unrestricted email. This is not a regular offering of mine, it's intended to help you not just weather the storm but to find sunny skies, and to be part of your support system. Obviously, I have limited slots, the response has been awesome, write me at alan@summitconsulting.com to sign up: $2,500.
Remote Sentient Strategy® Training: I've created a simplified, one-day approach to setting strategy for small and medium-sized businesses and for divisions of larger businesses. Two dozen people have been certified, and two have already launched the program, which is applicable for both non- and for-profits. It can be delivered remotely to clients, ideal in these times, and in person after these times return to normal. I hold periodic programs for certification via Zoom and can also prepare you one-on-one on that platform. Write me for details: alan@summitconsulting.com. Next certification via Zoom: May 5-6. Or set up your own schedule with me.
Building Dynamic Communities: I've continued to sustain and grow my business during good times and bad because I have a global community in place, in reality and virtually. People have been scrambling to try to keep in contact with clients in these times and to somehow reach prospects. Now is the time to build a community so that you have one in place no matter what conditions prevail and you can get off the roller coaster, which eventually runs out of momentum. Zoom training program on the mornings of May 12-13, limited attendance: https://alanweiss.com/growth-experiences/creating-dynamic-communities/