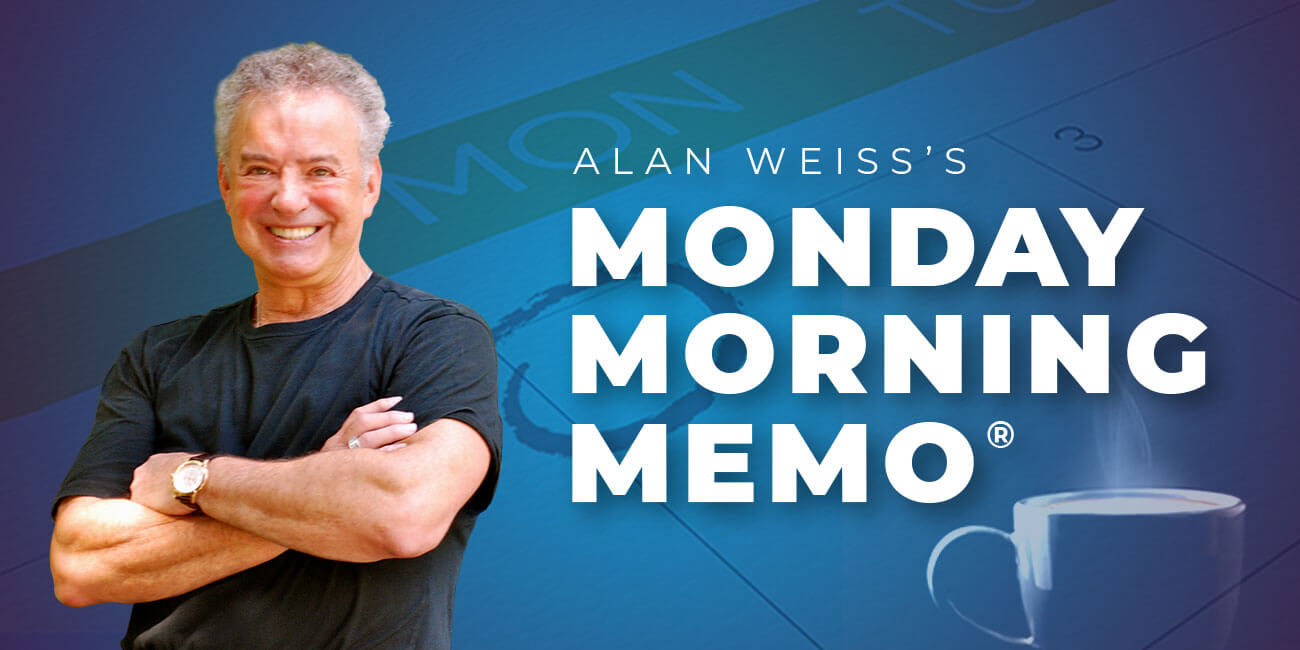 Alan Weiss's Monday Morning Memo® – 05/09/2022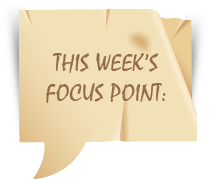 I wished people a happy Mothers Day yesterday, boldly not caring if someone, somewhere were offended. Mothers Day turns out to be the single best day for the restaurant business and Hallmark Cards, I'm told. I don't care about "identity" or social constructs or anything else, we've all had a mother without whom, well, I'm not writing this and you're not reading it.
My mother warned me of the dangers of life: not to run with a sharp stick or I'd poke my eye out; not to go into the water within one hour of lunch or I'd cramp and drown; not to play in the street (we had no place else to play). But she also warned me, seriatim, about yellow snow, men following me home from school, and hanging out with the wrong crowd.
She always had dinner on the table, had to work for us to make ends barely and not always meet (very rare in those days), qualfied for a driver's license but never drove once after passing the test (it was for "emergencies"), and was always dressed, with full makeup, and heels when she ventured outside even to go grocery shopping or take me to the doctor. And she probably prevented my death by my father's hands after a couple of fender-benders for which we were not insured.
And today my daughter is a mother, my daughter-in-law is a mother, and my wife is a grandmother. I know Fathers Day is on the horizon, but I always feel a little guilty about it. Men have it easy and I'm not going to argue about that. I don't deserve a special day.
Of course, like most men, if I were the one to give birth, I'd demand my own month and resort facilities in Aspen. There would also have been an epidermal that would have incapacitated Seabiscuit. But, I digress….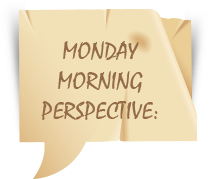 God could not be everywhere, and therefore he made mothers. —Rudyard Kipling
The most important thing a father can do for his children is to love their mother. —Theodore Hesburgh
If evolution really works, how come mothers only have two hands? —Milton Berle
Return to Australia: I'll be making my 19th trip in October, this time to Brisbane, to present a week of unique offerings from passive income and global "reach" to a new strategy approach. Join me and your peers for my latest value to grow your business and decrease your labor facing our "new realities." There is also certificaiton for a new approach to strategy for the post-pandemic world that already has 60+ practitioners in six countries. There is limited seating capacity. https://alanweiss.com/growth-experiences/australia2022/
Ferocious Time Management: I'm tired of wasting my time hearing people tell me they have no time!! In a rare appearance in San Diego, I'm going to help you ruthlessly organize yourself so that you have time to close business, deliver a remote speech, create a book outline, and learn to tame wild beasts before your lunch. Seriously, time is "elastic," and you can stretch it to accommodate what you need to accomplish. Moreover, most people work too hard to achieve too little. Discretionary time is wealth, not money, but we're prone to work so hard chasing money that we erode our wealth. Create greater output in a 20-hour week! alanweiss.com/growth-experiences/ferocious-time-management/
Return to London: I'll be hosting a two-day, high-level discussion of likely business futures globally, financial considerations, global passive income, the new realities of sales, new approaches to strategy, and so forth. There would be a limit of eight people. I'll also conduct a full-day experience for a larger group, probably a limit of 30, for an entire day which will address new approaches to value-based fees, the five essential short-term revenue generators, role-playing difficult conversations, the advanced Accelerant Curve, and scaling the practice. Schedule: November 29: General Session, 9 to 4. November 30 and December 1: Intimate Session, 9-4 both days. https://alanweiss.com/growth-experiences/london/
Million Dollar Consulting® College: I've been asked to run this again, and I miss it, so I'm going to do it on December 13-15 (2.5 days) in Castle Hill, Newport, RI, my usual stomping grounds. The beach houses in the winter are fantastic. There's a great holiday atmosphere that time of year. It will be on my site next week. I'll be focusing on what I've seen as the critical areas for success: brand-building, accelerating referrals, provocative IP, low labor revenue focus, the post-pandemic lasting realities, and so forth. There is a 25% discount during if you sign up this month. https://alanweiss.com/growth-experiences/million-dollar-consulting-college-2022/
The fee is $15,000 (before the discount), which includes lodging, breakfast, lunch, breaks, and one dinner. If you catch me at the bar, it could include two dinners. I'm also going to take time to show how I create this and other workshops, step by step, live or remote. If you register with me prior to June 1 the fee is $12,000. If you buy a Bentley Card before June 1, you can attend the College for free, no deduction on the card. Past grads are welcome to attend for $5,000.
Million Dollar Consulting® for the World: I've provided 14 modules with videos from me, from your colleagues globally, slides, and text. They include everything from launch to self-esteem, proposals to fees, closing business to creating a brand. No upsells! It's only $115. What do you think about a 10,000:1 ROI? We have over 500 people from 43 countries. https://milliondollarconsultingcourse.com
Beyond Thought Leadership: Six "stars" from my community from five countries will be interviewed by me in this live, 2.5 day experience. I'll be introducing new IP, case studies, and role-plays. And the final interview will be with me. This is one-time only, it was difficult to organize. Limited participation, in Miami in November, register now, no one else can offer this experience for your growth. https://alanweiss.com/growth-experiences/beyond-thought-leadership/