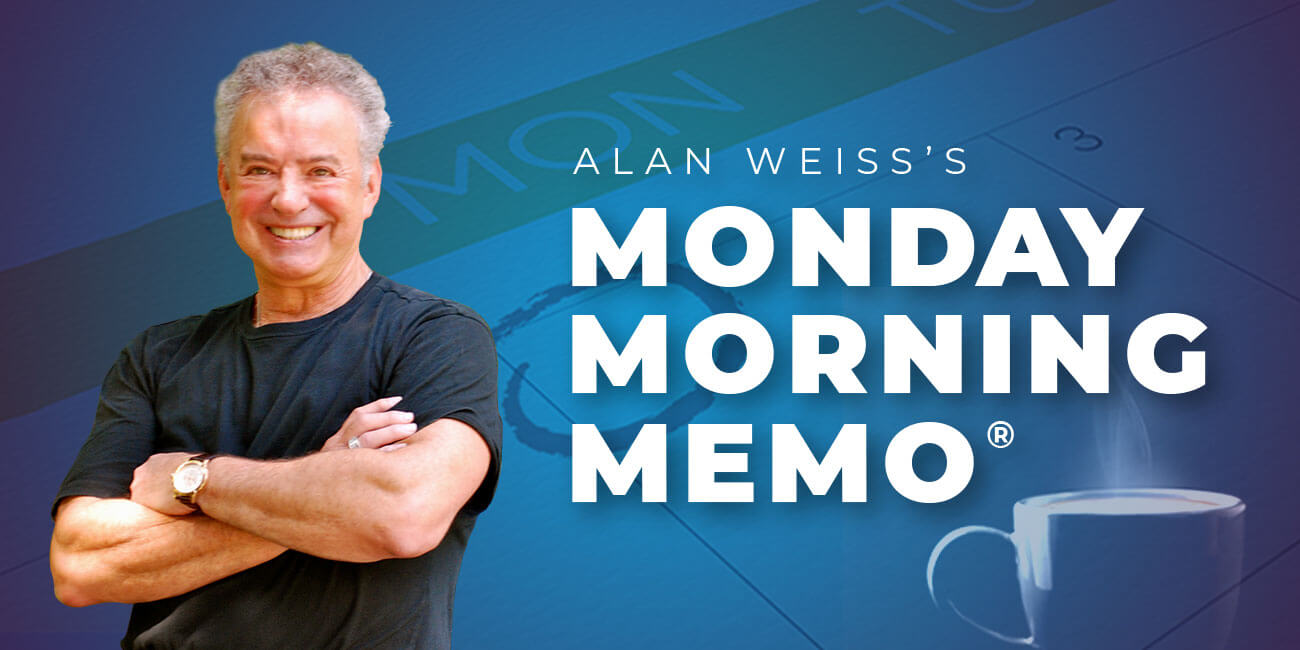 Alan Weiss's Monday Morning Memo® – 06/29/2020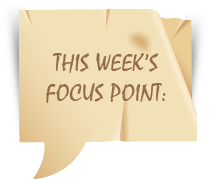 I'm frequently asked in interviews, "What's the one thing that's made you successful?" Well there isn't "one thing," but I do tend to focus on the highly pervasive, hugely influential mastery of language that I believe is essential to everyone's success. I believe that language controls discussion, discussion controls relationships, and relationships control success in life and business.
I'm astounded by members of the clergy, politicians, business leaders, sports figures, entertainers, and others who, despite excellent ideas and content, can't convey them well. Ronald Reagan was known as the "great communicator" and while some scoffed at him being merely "an actor," he served two successful terms as president. Today, candidates would be well served by engaging in some mimesis of his style.
I was at a client meeting of hundreds of employees where a senior executive explained a fabulous annual result and full bonuses in such a desultory manner that someone near me asked, "Are we being fired?" Conversely, a woman disappointed in a project's progress told me once, "Your language is so enthusiastic that I've become enthusiastic and I see things far differently now!"
I have news for you. We do judge books by their covers, and we do need sizzle with the steak. Language is the free tool we all possess, the leverage worthy of Archimedes to move mountains. Never "dumb down" your language, your attire, or your attitude. If you want to climb the mountain, elevate them. They are the handholds of your journey.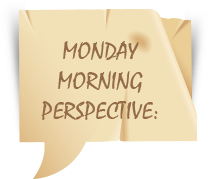 The limits of my language mean the limits of my world.—Ludwig Wittgenstein
Special Development for Crisis Times
The Martial Arts of Language: Control any situation, influence anyone, succeed in negotiations, achieve your goals. This is based on my seminal work in language, vocabulary, metaphors, examples, and similar techniques readily mastered. Everyone receives a copy of my eBook on the topic, as well. This is a Zoom program where everyone will get plenty of "air time" to practice and watch me demonstrate on their individual issues. Subscribe here.
THIS THURSDAY—Manifesting Your Personal Power: Stop being intimidated, procrastinating, subordinating yourself. This unique livestream presentation will deal with how to "unleash" your power within pragmatically and relevantly. Walk into a room ready to command it. Stop worrying about "humility." No one ever demanded a humble heart surgeon or criminal attorney, and the same is true for any professional services provider. Subscribe here.
Creating Provocative Dynamics: People ask me all the time how I can be contrarian, provocative, and stimulating "in the moment" with no hesitation, turning the conversation around and become an "object of interest." I've deconstructed the techniques and will equip you, in a half-day via Zoom, how to be the center of attention, stand out in the crowd, and look good while you're standing there! Subscribe here.
Sentient Strategy: I created this remote (or "live") formulation of strategy with transition to implementation that takes only one full day or two half-days, ideal for these times, including a social consciousness consideration. Thirty people have been certified and a sale was made just last week in Melbourne, Australia. Learn more here and contact me for eligibility: [email protected].
WEEKLY HIT—Deep Secrets: A 50-week series with a brief video on dynamic business tactics, and a brief podcast on brilliant language techniques. Between the two your "hit rate" will soar and you'll be comfortable and confident in any environment. Can you spare ten minutes a week to dynamically increase your success? Subscribe here.