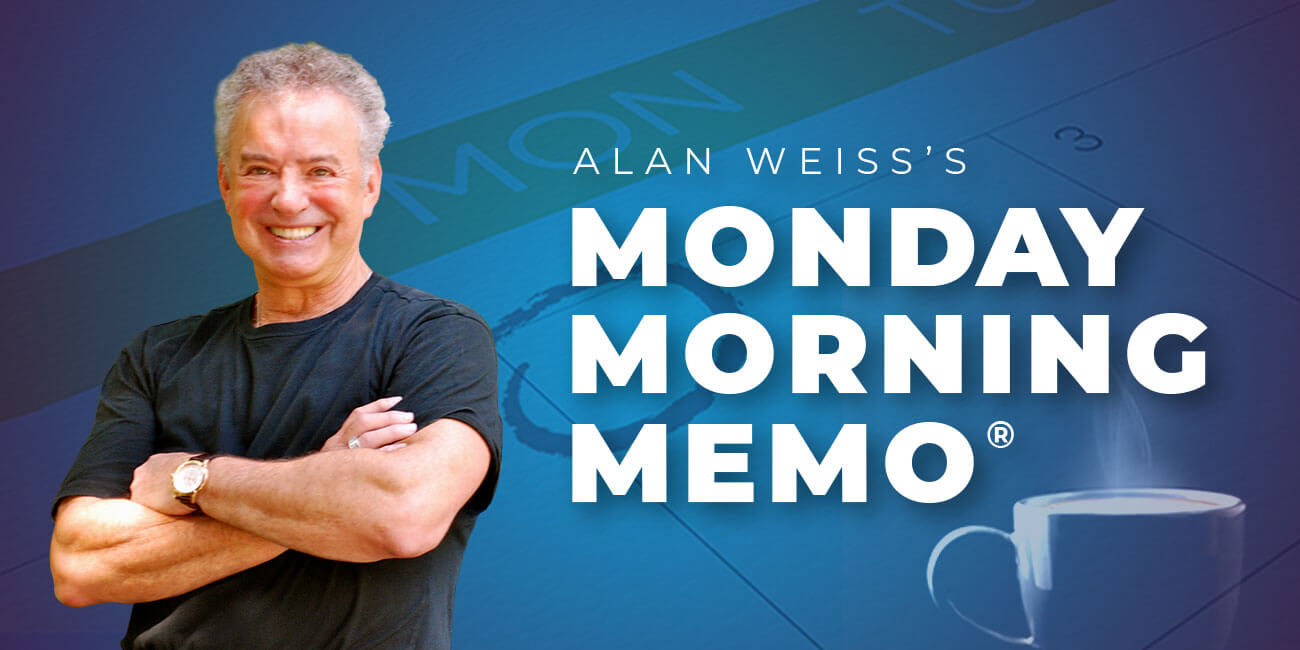 Alan Weiss's Monday Morning Memo® – 09/21/2020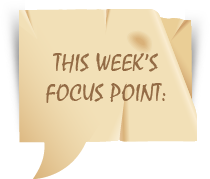 At the time of Christ's death, there were 12 Apostles. About 350 years later, there were 30 million Christians. This occurred amidst a known population of under 200 million. That's a growth rate that statisticians find amazing. The support of Emperor Constantine I (and his later conversion) and the advent of the Holy Roman Empire is generally considered as a catalyst.
But Christianity grew because every community performed the same rituals at the same time, unheard of in pagan communities or with Roman gods. It also grew because the communities served to support all members, so that the sick, disabled, orphaned, and destitute were not left to die, but were cared for. This was also a differentiating trait. Finally, with an average lifespan of about 30 years, and a terrible existence in the face of subsistence agriculture, brutal treatment, and no medical help, the promise of heaven for eternity was quite popular!
This isn't a religious tract, but a brief foray into the future of sales. I think "selling" is ending, and enabling the buyer to buy is the future. A main engine will be evangelism, not less than it was in the days of St. Paul, the first real viral marketer. After his conversion, he preached in Corinth, Rome, Antioch, Cyprus, and so on. He told everyone who heard him to go spread the word themselves. All of my business for a long time has come from referrals and people who read my books. I'm in the "retail" business. At my events, people recommend my offerings and experiences to each other as they do on social media. But for corporate buyers, the literature for the past ten years has been quite clear that executives make decisions based on peer-level referrals (only four percent of which is from the internet—from Jonah Berger's research). Think about it, how many times have people asked you for a good doctor or accountant or attorney?
I'm thinking success in the future isn't so much finding the road to riches but instead traveling the road to Damascus.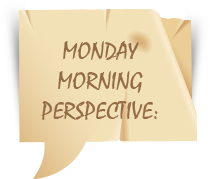 Build something 100 people love, not something 1 million people kind of like.—Brian Chesky, cofounder of Airbnb
Advertising brings in customers, but word-of-mouth brings in the best customers.—Jonah Berger
MacKay CEO Forums: My long-time client and colleague, Nancy MacKay, is seeking additional chairs for her vast network which provides virtual meetings for business owners and executives. The chairs, while continuing to run their own businesses, also facilitate these meetings periodically, and gain exposure to potential clients by also addressing the groups and becoming known within the network. Here's a video conversation with me and Nancy with more information: https://vimeo.com/451547172/b19e467e3e. You can reach Nancy for further discussions here: nancy@mackayceoforums.com. Just mention that I sent you to receive a quick response.
Million Dollar Consulting® College Goes Virtual: Join me for the first-ever virtual college over three mornings in October (afternoons in Europe). We'll have group exercises, role plays, case studies, and great interaction. To launch this new approach, I've reduced the fee by 50%, and you can also attend the next "live" college for free if you choose! It's time to move the 14-year event into the new age, and I'm offering these incentives to help do so. I can only accept a limited number of people. Use this October opportunity to help launch you into the emerging economy with new energy and new techniques: https://alanweiss.com/growth-experiences/2020-million-dollar-consulting-college/. If not now, when?
Group Coaching: My prior "crisis coaching" was so popular that I'm launching a group coaching experience in November. A small group will meet at the same time on the same day for 60 days for an hour, with half the meeting focusing on my business environment analysis and half of the participants' personal issues. Email coaching is included during the 60 days. https://alanweiss.com/growth-experiences/personal-power-and-success/ For the next 10 days this is only $1,500 to enroll.