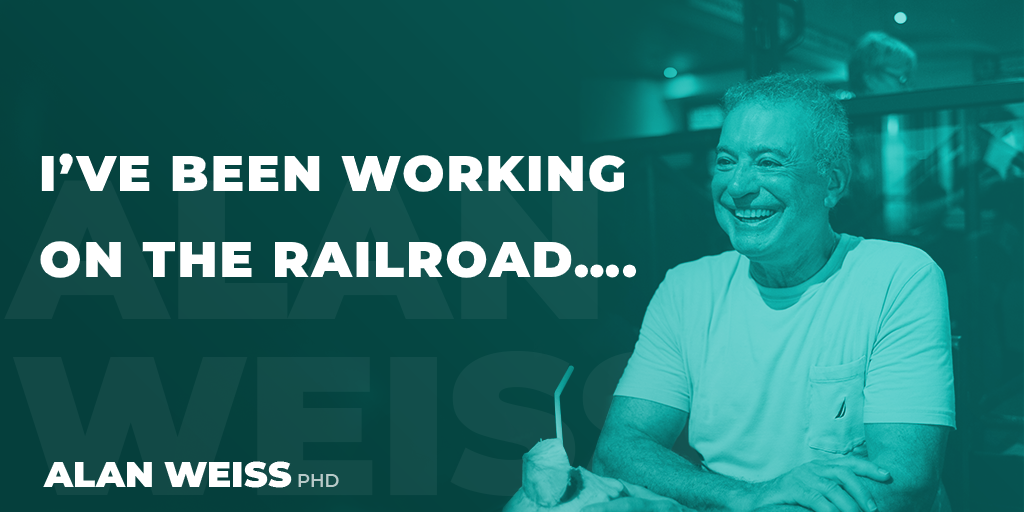 I've Been Working on the Railroad….
I have a huge Lionel train layout in another house I own about five minutes away, in the carriage house (the main house is rented out). It's therapy for me and I visit several times a week. However, I can't handle some of the major electrical issues, so I found a guy who comes up from Connecticut to do that kind of magic. (Train layouts have very complex electronics, everything is run digitally and some of my equipment is new and some is 60 years old from my father-in-law. I can load cattle, or logs, or coal remotely and realistically.)
I have a custom designed turntable and roundhouse which was not lining up tracks perfectly, meaning I couldn't get engines in and out. My guy looked at it, there were no instructions since it was custom-made, so he called the manufacturer. The owner of the place told him how to fix it and now it's perfect again.
That kind of incentive and energy means that I pay him whatever he wants to be paid. That kind of work is above and beyond. I'm delighted.
To what extent can people say that about you? Are you delighting your clients? Are you lining things up for them?