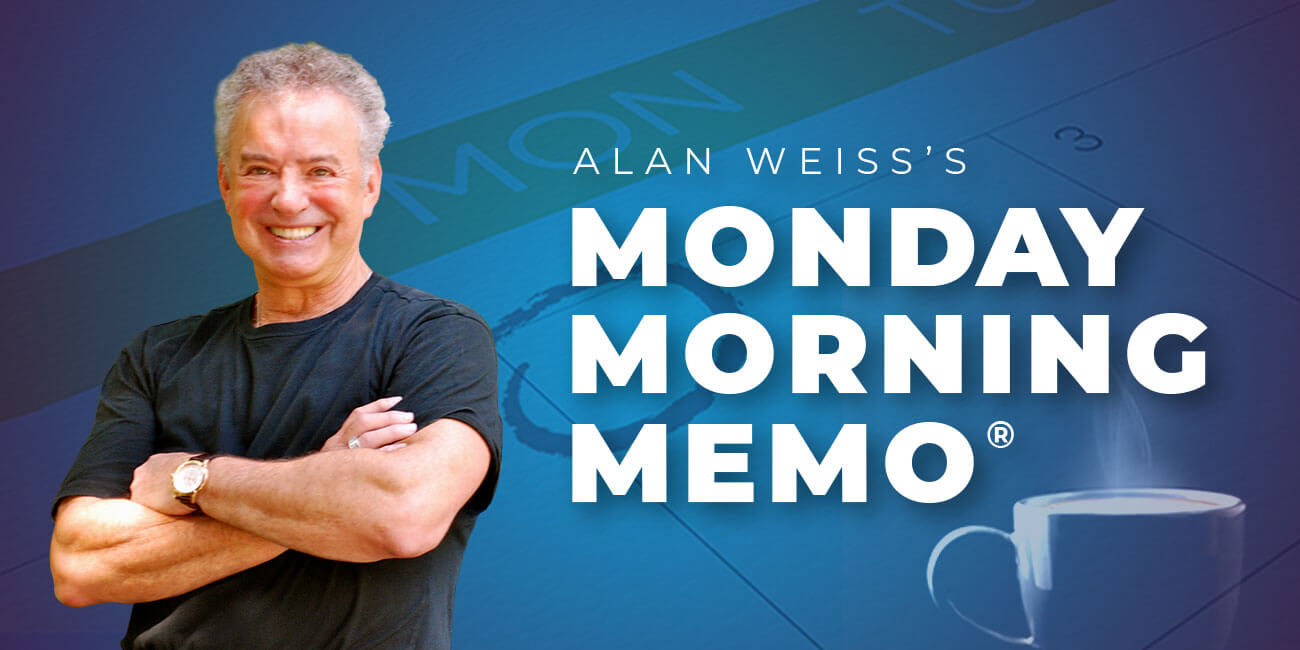 Alan Weiss's Monday Morning Memo® – 10/11/2021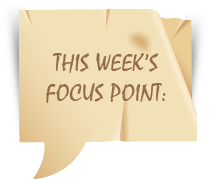 I was introduced long ago as "the funniest speaker you're ever going to hear," and I knew I was dead. DOA. It was as if I had been dropped down a mountainside without ropes and handholds and the mountain goats watching me plummet weren't amused.
Since that day I've insisted that my own, written introduction of about 20 seconds be read verbatim, and I've met with the introducers before my speech and asked if they had the copy because I had an extra. I specified that if there were any deviation, no matter how good the intentions behind it, I would simply walk on stage and begin my talk immediately.
When I was fortunate enough to see Frank Sinatra in person three times, he was never introduced. There was simply a spotlight and he walked on. Once someone says, "A person who needs no introduction," and then proceeds to give one, you find yourself pondering the paradox instead of the value to come.
We should be known for our accomplishments, not our accolades, for our performance and not our PR. When you walk into a room with 76 trombones, people put their hands on their wallets. When you walk in with sincerity to help, they put their hands out to greet you.
If you think I was interesting and funny after the fact, that's fine. I want your expectations to be reasonable so that I can exceed them. Just call me ineffable.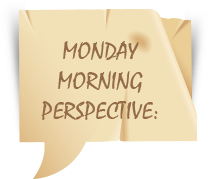 Confidence isn't optimism or pessimism, and it's not a character attribute. It's the expectation of a positive outcome. —Rosabeth Moss Kanter
Expectation is the mother of all frustration. —Antonio Banderas
The American dream has now morphed into an expectation. And if it isn't provided, or if it doesn't happen, then people feel cheated. —Rush Limbaugh
Million Dollar Consulting® for the World: I've provided 14 modules with videos from me, from your colleagues globally, slides, and text. They include everything from launch to self-esteem, proposals to fees, closing business to creating a brand. No upsells! It's only $115. What do you think about a 10,000:1 ROI? https://milliondollarconsultingcourse.com
NEW: Value-Based Fees for 2022. Join me for a 90-minute Zoom broadcast based on the newly-released third edition of this pioneering work. I'll discuss advisory work, passive income, post-pandemic fee strategies, remote work, collaborations, and much more appropriate to the current and coming business environment. The fee increases in two weeks. https://alanweiss.com/growth-experiences/value-based-fees-2022/
Master Class: This annual, intimate offering was full until four of my colleagues from Germany and Australia could not travel internationally. I've filled two seats, but two remain. You'll be among 14 people discussing lowering labor intensity, highlighting advisory work, creating passive income, and so forth for constantly growing, innovative practices, and at a great property. https://alanweiss.com/growth-experiences/developmental-experiences/the-master-class-workshop/