Alan Weiss's Monday Morning Memo® – 1/1/18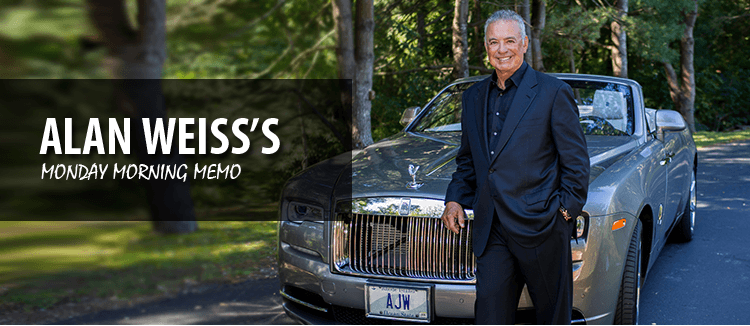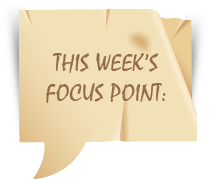 I was torn between simply saying "Happy New Year" this morning and including a message. I've decided on the latter, because I think the subject is important for all of us in the year ahead.
I think we should apply to ourselves, first, any demand, morality, or stricture that we attempt to place on others. This struck me very powerfully when I watched Hollywood celebrities and television personalities moralize for every cause in the world—most of which I agree with—while they, themselves harassed others, bullied, and/or tolerated those who did. It was bad enough trying to comprehend Charlie Rose and Matt Lauer report on the horrors of Harvey Weinstein while they were no better. And the thousands of people who must have known of this during their careers and did nothing is appalling.
It's easy to point the finger at others, whether for a driving infraction, lack of ethics in business, bullying, or emotionally and physically harassing. But the admonition about "throwing the first stone" is not a mere Biblical parable. We need to clean our own houses.
The only way society improves is when we all take responsibility, beginning with ourselves. We can all get better at that. And when we do, it will be a Happier New Year for all of us.
I wish you health, happiness, peace, and prosperity in 2018!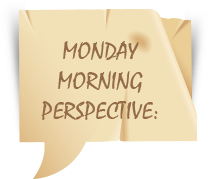 Personal responsibility is not only recognizing the errors of our ways. Personal responsibility lies in our willingness and ability to correct those errors individually and collectively. —Yehuda Berg
Please spend 2.5 exciting days with me in April, in Boston, at the Million Dollar Consulting® Convention, the only offering of its kind in the world. Four general session speakers, including Chip Bell and me, and 12 concurrent sessions. Network and learn with 150 colleagues from a dozen or more countries.
https://www.alanweiss.com/growth-experiences/million-dollar-consulting-convention-2018 
Sign up in January and I'll send you a personalized copy of the $50 book Alan Weiss on Consulting.