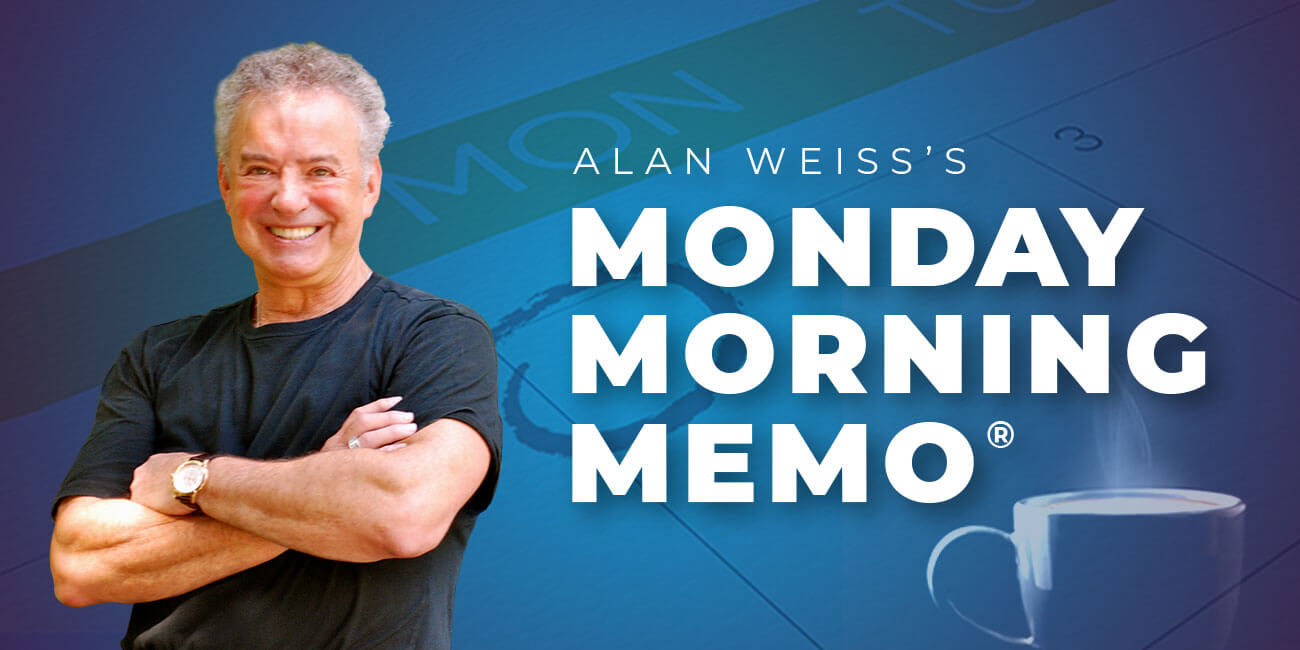 Alan Weiss's Monday Morning Memo® – 12/07/2020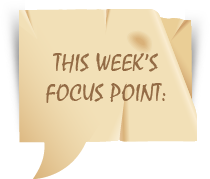 It's easy to find fault, God knows I've done so almost automatically at times. But I also know it's more important to find cause than blame, and credit than castigation.
A young man who works at this time as a valet at our favorite restaurant took our truck in a blustery snowstorm last night, helped my wife (who has a bad hip at the moment) out of the vehicle, parked it, and I saw through the restaurant windows that he had cleaned all the snow off windows twice, and the motor was running and the interior warm when we departed.
A young woman at Dunkin' Donuts yesterday morning was sorry she had no dog biscuits, offered to make a "sundae" of donuts and cream, and when I said that was too rich for the dogs, she came back with three slices of ham. (Bentley looked at me on the ride home as if to say, "After eight years coming here you only now ask for meat?")
These young people are going to have brilliant futures, I'd guess, because they take their jobs seriously, are innovative, and achieve great rapport. They give me hope for the future and a reminder that providing value doesn't require money, just intent and effort.
Perhaps we need a vaccine against indifference.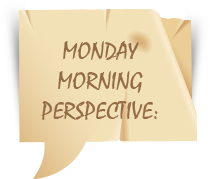 My idea of professionalism is probably a lot of people's idea of obsessive.
—David Fincher
ONE PLACE REMAINING: Prestige Mastermind Group: I'm forming a group of five people who will meet for 90 minutes once a week by Zoom over 90 days beginning first quarter 2021.
• Maximum of five people per group • Time adjusted to accommodate all members comfortably globally • Meeting schedule set with all members for convenience • 90 minute sessions over 90 days: January-March, 2021 • 9 meetings over that time span, virtually • One-on-one work as needed and requested • Video of all sessions within 48 hours • Conditions permitting, an additional, live, full day meeting during March, 2021 with Zoom attendance for anyone who can't make it
The fee is $5,000. The first five applicants are in the first group. Additional people will be placed in subsequent groups. You can join now by writing me at https://alanweiss.com/growth-experiences/prestige-mastermind-groups/
I'm predicting a "business renaissance" for late first quarter 2021. Do you want to be a part of it or not? We will set dates and times over this coming week. One place left in the first group. If not now, when?
MacKay CEO Forums: My long-time client and colleague, Nancy MacKay, is seeking additional chairs for her vast network which provides virtual meetings for business owners and executives. The chairs, while continuing to run their own businesses, also facilitate these meetings periodically, and gain exposure to potential clients by also addressing the groups and becoming known within the network. Here's a video conversation with me and Nancy with more information: https://vimeo.com/451547172/b19e467e3e. You can reach Nancy for further discussions here: nancy@mackayceoforums.com. Just mention that I sent you to receive a quick response.
Million Dollar Consulting® College Goes Virtual: Join me for the first-ever virtual college over three mornings January 26-28, 2021 (afternoons in Europe). We'll have group exercises, role plays, case studies, and great interaction. To launch this new approach, I've reduced the fee by 50%. I hosted a dozen people from five countries in the October virtual College. Use this January opportunity to help launch you into the emerging economy with new energy and new techniques in 2021: https://alanweiss.com/growth-experiences/million-dollar-consulting-college-2021/
If not now, when?