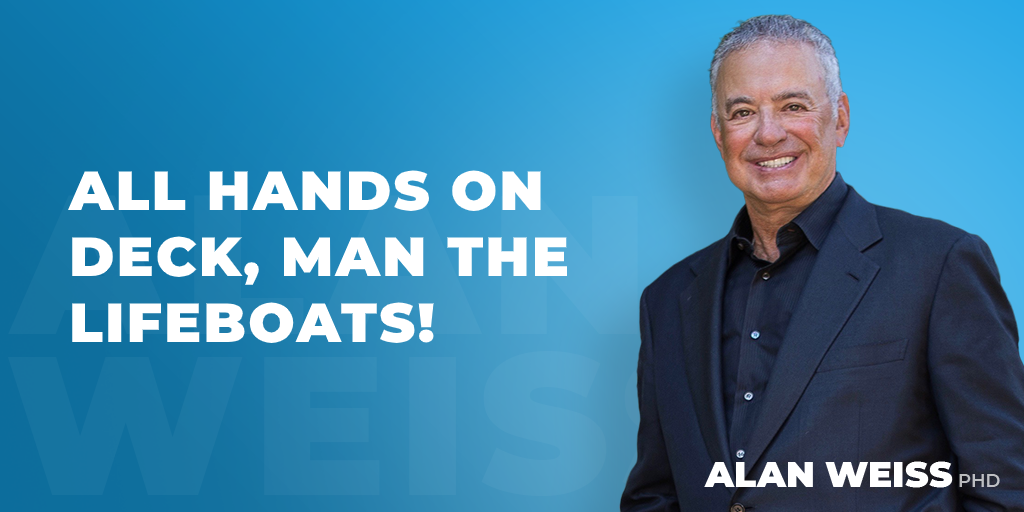 All Hands on Deck, Man the Lifeboats!
An agenda is like an iceberg. You think someone is arguing with you about an acknowledged issue floating there on the surface, and then you hear the sirens and the bells, you've struck the underwater part of the agenda, water is seeping into the discourse, and pretty soon the watertight doors are overwhelmed and the argument begins to seriously list in the direction of the hidden agenda.
Women and children first!
Wait!
This is a new age, children only!