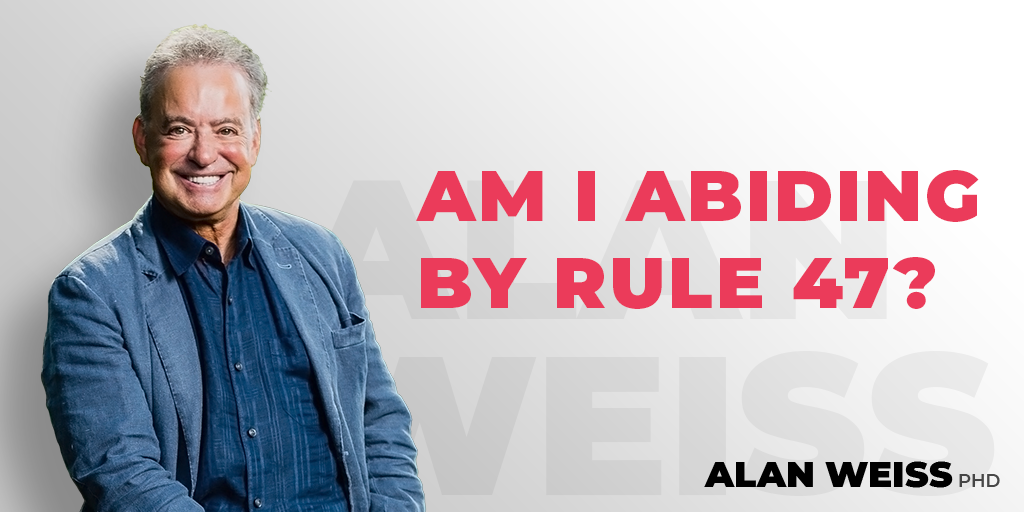 Am I Abiding By Rule 47?
People talk and write about 14 laws of leadership, or 12 rules for motivation, or the 20 traits of excellent coaching. Why make it so complicated? Then there are charts with arrows and boxes and concentric circles. These are all just pseudo-experts trying to fool you into believing they're sophisticated.
We have enough trouble trying to live by the Ten Commandments. Imagine if Moses had come down from the mountain with four tablets and 40 commandments….