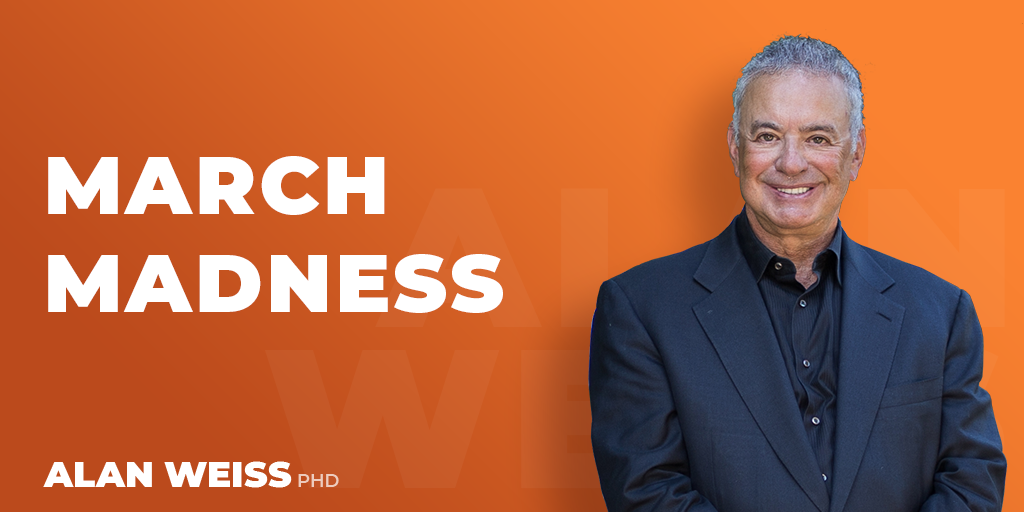 March Madness
There are two reasons I love the NCAA tournament far more than professional basketball (the NBA):
For the vast majority of these kids—maybe 99.5%—this is their biggest moment. They aren't going to the pros and this is a dramatic national stage for them. And there are always upsets of the high and mighty.
The officials actually call violations, like walking or a double dribble. If you're a $60 million star in the NBA, you could take a bus to the basket and no one would pretend to notice.
Oh, yeah, there's another: These are teams, not four guys running around a superstar hoping they occasionally might touch the ball.