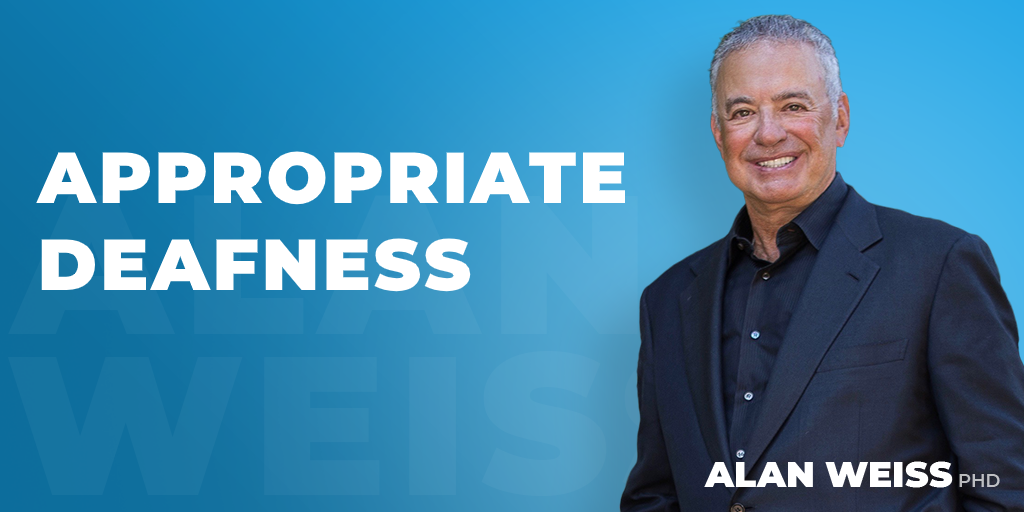 Appropriate Deafness
Many years ago, when one of my kids was in fourth grade, we went to an open house at the school. They were held in the evening so both parents could attend, not like today (if they're held at all even in non-Covid times) in the afternoons so teachers don't have to return to school, and we sat with our knees under our chins in these small chairs. The 20-something teacher, about five feet tall, said to all of us, "Here's the deal: If you don't believe what your kids tell you about me, I won't believe what they tell me about you."
I could live with that.
I adopted that with my clients at the start of a project, telling the buyer: "Some of your people will complain about me fairly quickly, as the immune system here senses a foreign object. Be prepared for it. And I'm already prepared to disregard all those people who will immediately tell me that everything is your fault."
That prevented a lot of extra work.