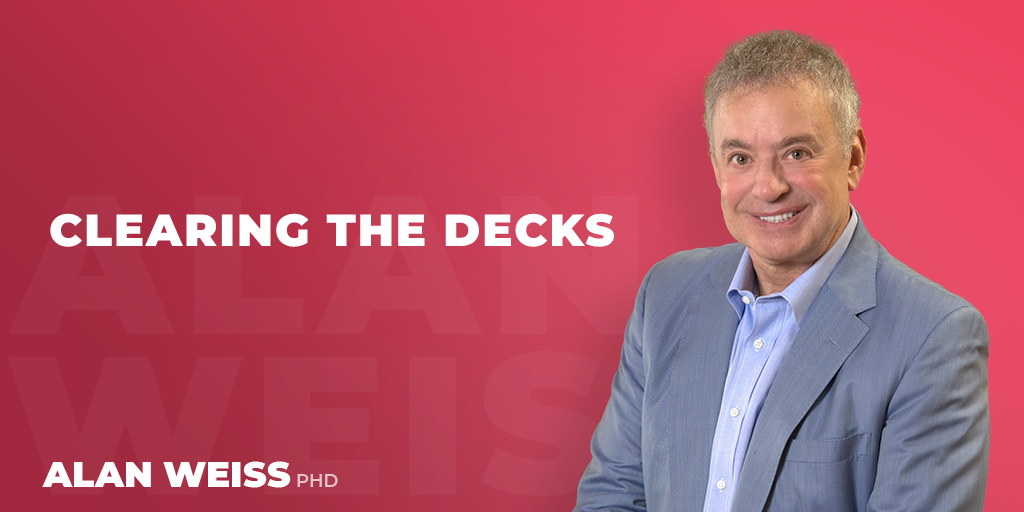 Clearing the Decks
Triage your clients:
1 Top clients: highest future potential, spending much more than average now, provide referrals unsolicited, positive comments on line.
2 Average clients: some future potential, average spending, referrals sometimes if asked, no comments on line.
3 Poor clients: little future potential, below average spending, no referrals, tend to complain about everything on line.
Invest in 1, sustain 2, jettison 3.