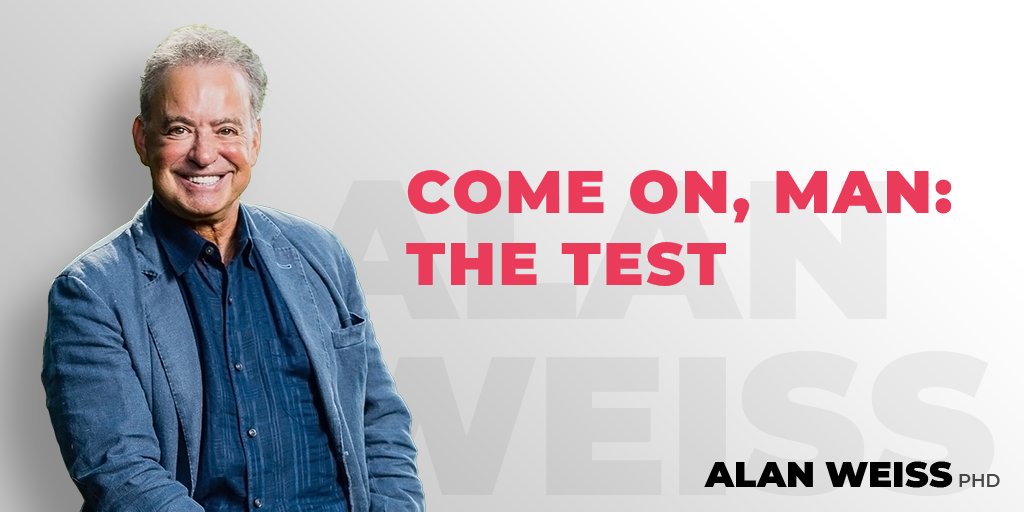 Come on, man: The Test
Resolutions are really stupid. Why confine change and improvement to one effort a year? And, of course, talk is cheap. Effective change is often sequential, not concurrent. It's tough to change several things at once that aren't interrelated.
The key to change is public accountability, especially with people you respect and see often. Tell them you're going to lose weight, or workout daily, or study for a professional license, or stop being short-tempered, or reduce your use of profanity (which will, in this case, also limit your time on Facebook). Request that they ask you about progress.
And, by the way, you can do that today and not wait until the end of the week.