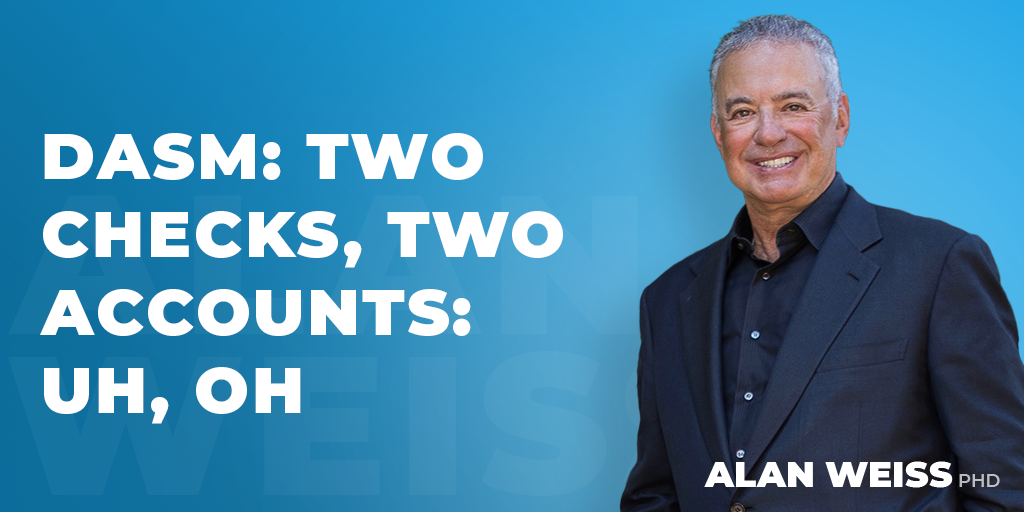 DASM: Two Checks, Two Accounts: Uh, Oh
I have two accounts, due at the same times, with the local utility, tax authorities, auto financing, and mortgage company. They have ALL told me not to send a check for the total of the two accounts even with the two account numbers on the check, but rather to write two separate checks. I did that, and then they told me NOT to put both checks in one envelope, but to mail them separately in two envelopes.
I asked them all why this was necessary and they told me their clerks don't always realize what's being paid, and they'll simply put the entire check toward the first account number they see, ignore the second, which pays me for two months on one and places me in arrears on the other.
Is training that bad? Are people that stupid? Is the job so boring as to promote carelessness and indifference?
I know, I've had to arrange for electronic payments, which I hate, but you can't fix stupid—systems or people.