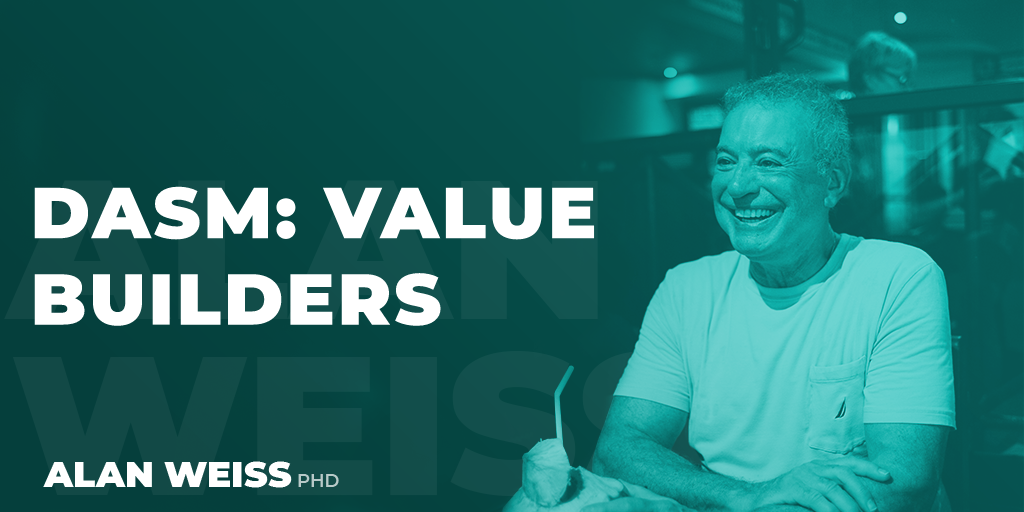 DASM: Value Builders
Spam is stupid enough, particularly from idiots who think they're marketing experts and who can improve your business. But here's the dumbest, yet. Their spam post begins, "Hi, first name…."
Hi [first name],
Have you heard about The Value Builder System?
  The Value Builder System is a systematic approach for helping your clients improve the value of their business. After analyzing over 50,000 business the average offer is 3.5 times pre-tax profit. The Value Builder users who have improved their score to 90 or greater are receiving offers of 7.1 times pre-tax profit on average. 
Value Builder Advisor Tools
   12 Module Coaching Program- to increase the Value of the Small Business –

 Generate Leads – Marketing Library/ Drip Marketing Campaign

 Qualify Leads – PRE Score & Value Builder Score completed by 50,000+   
My name is Spencer I head up business development  with The Value Builder System.
Hey, Spencer, try insurance or maybe street cleaning.