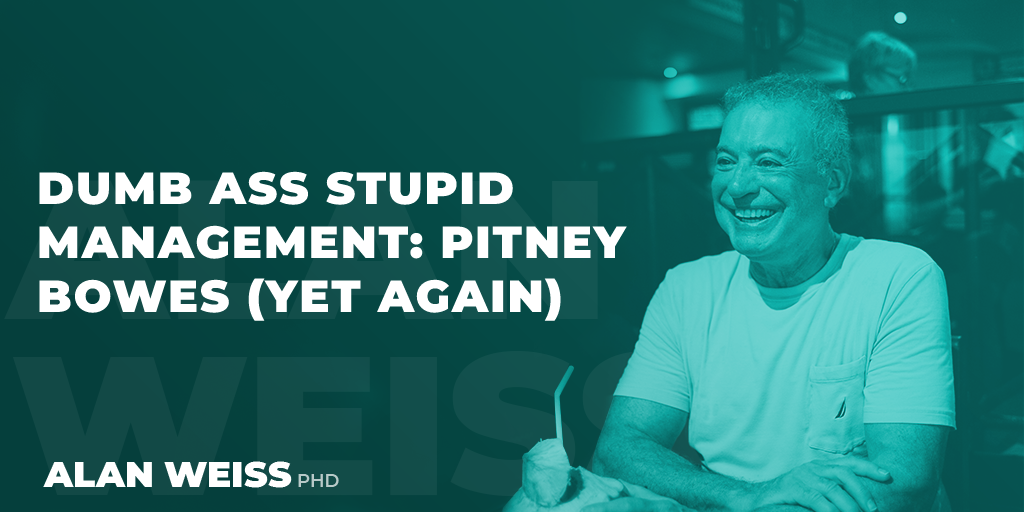 Dumb Ass Stupid Management: Pitney Bowes (Yet Again)
Pitney Bowes could make my Dumb Ass Stupid Management category daily. Sometimes they outdo themselves.
Someone called to alert me they wanted to replace my meter with a more modern one. That makes sense, since my current one is powered by a hamster, and once a month a guy comes to replace the rodent. The appointment was for tomorrow.
This morning, a different guy calls and asks if he can come today. No, I tell him, it's scheduled for tomorrow which is better for me.
Not ten minutes later, a woman calls and asks the exact same question.
"Why can't you people get your act together?" I ask. "Why are you all calling me to move this up?"
"Because it Presidents' Day, and we have nothing to do."
"Play cards," I suggested, and ended the call.