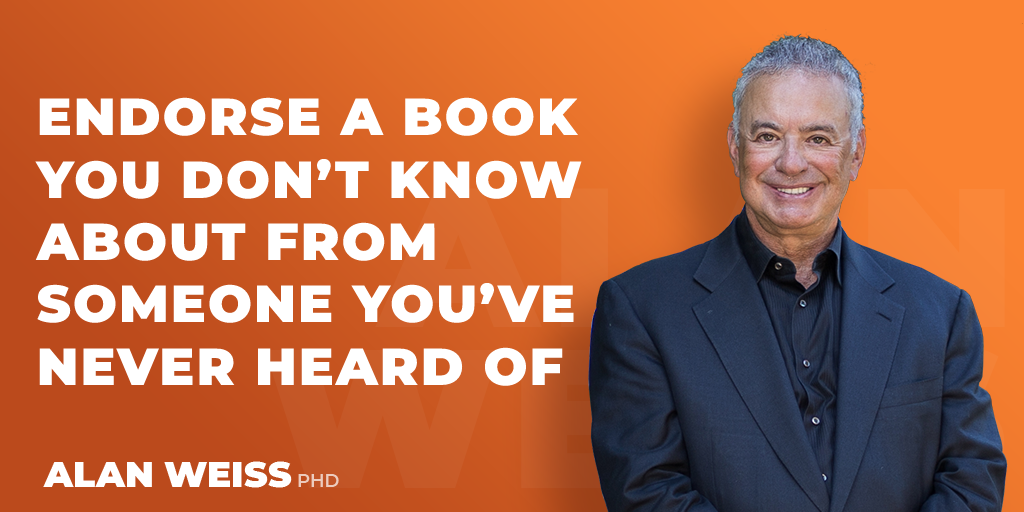 Endorse A Book You Don't Know About from Someone You've Never Heard Of
Yet another communication this morning from a marketing person I don't know representing an "entrepreneur" I've never heard of wanting an endorsement for a book I've never seen (nor am remotely interested in).
Marketing 101:
If you want a favor, pick up the phone and call, don't use a third party/assistant as if your time is more important than mine and also imply it's a mass effort.
Create a relationship with me in advance and maybe, even, offer me a favor even if I don't need one.
The approach of this guy is so blindly stupid that it defies explanation, except that now I think very little of him instead of being neutral. Isn't that a fine result of his investing in a marketing campaign?
Dumb ass stupid management.