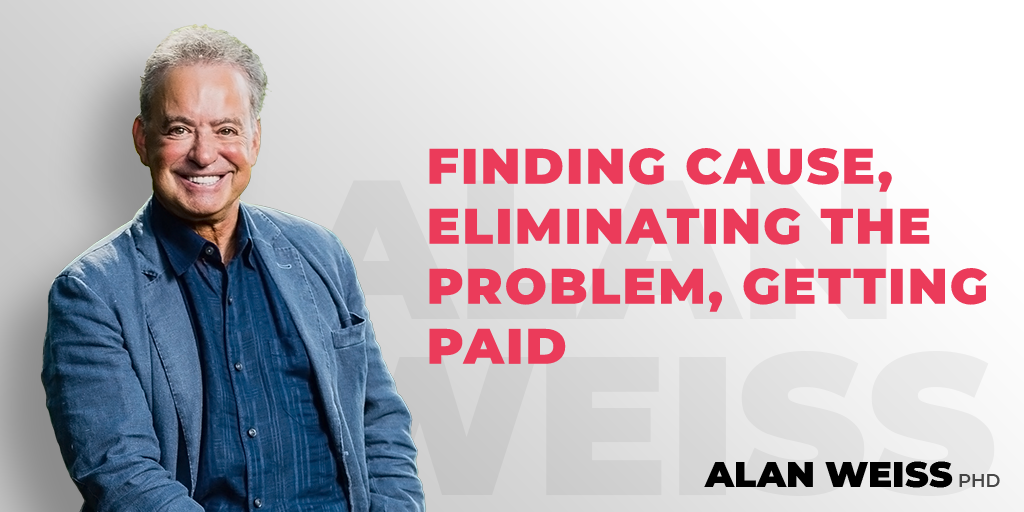 Finding Cause, Eliminating the Problem, Getting Paid
Be more effective and much quicker by trying to find the cause of problems and not simply slapping band aids on the symptoms, or jumping to vast, unverified conclusions.
For example, most unhappy employees who leave organizations are actually leaving their boss. If an organization has involuntary turnover of talent, find the patterns of departures and see which managers are responsible for most of it. Deal with them, not "organizational culture" or "poor communications" or the comp system.
This is why, of course, value-based fees are the professional way to proceed, and not amateurish time-based fees. The amount of time you spend solving a problem should be as brief as possible and the value of solving it should be as high as possible.