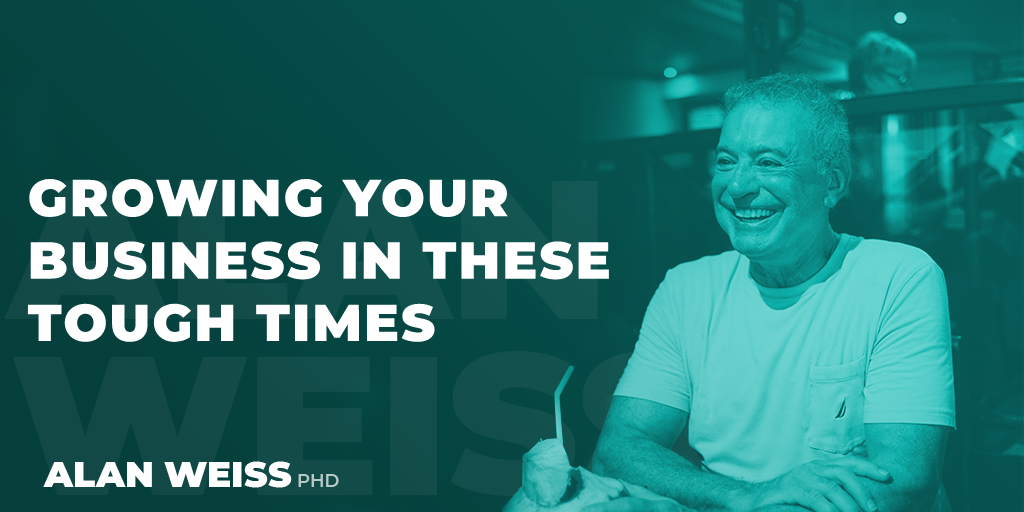 Growing Your Business in These Tough Times
Some ideas not just to sustain, but to grow your business, during the restrictions caused by the coronavirus:
• Reach out by phone to every buyer and ask what help you can provide. Don't talk about projects or fees or anything other than, "How can I best help you?"
• Suggest to business and trade publications articles on remote client service and support.
• Set up a "hot line" phone or email protocol where clients can call or write you for quick advice with a guarantee response time during business hours.
• Ask local clients if they would like to meet to discuss special needs.
• Offer to host an informal meeting of local buyers and prospects to discuss business contingency plans.
• Advertise and provide a teleconference, podcast, or video for free on conducting business in these times.
• If you have livestream capability or can get it, start offering both free and paid livestream sessions.
• If you are a speaker, offer livestream substitution for your appearance at events that are being otherwise cancelled.
• Use what colleges are now using, which are online courses for your workshops.
• Share best practices from your professional community with clients and prospects.
• Begin a regular five minute "report" by video or podcast every week at the same time.
• Go to work on the book, or video series, or new IP that you've never quite been able to get to.