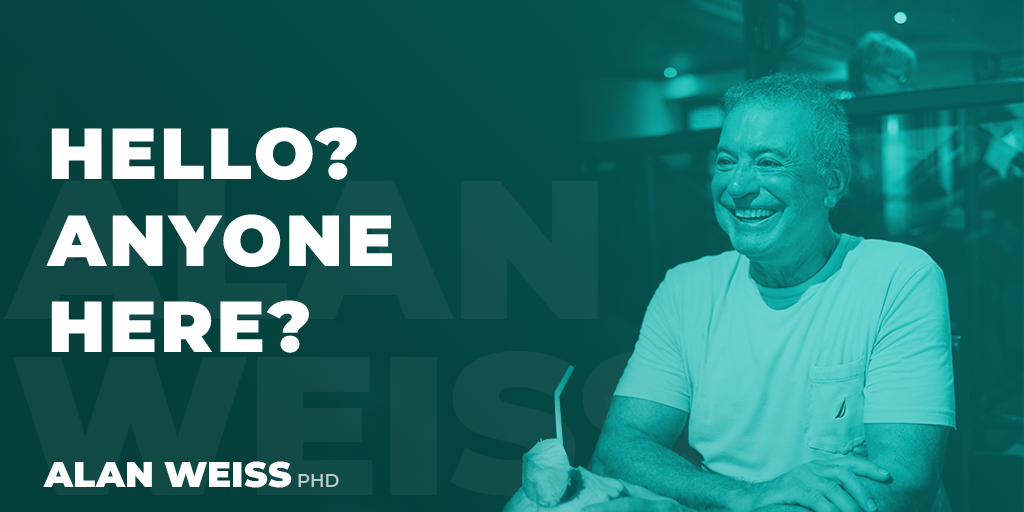 Hello? Anyone here?
I'll tell you one sign of the changing times that I see from a certain perspective in my own journey: Earlier in my life I enjoyed working hard, and learning, and producing in order to stand out, apart from the crowd.
Today, if I wanted to, I could simply stay in place and stand out as the crowd recedes.
I choose not to, but that reality is somewhat depressing.