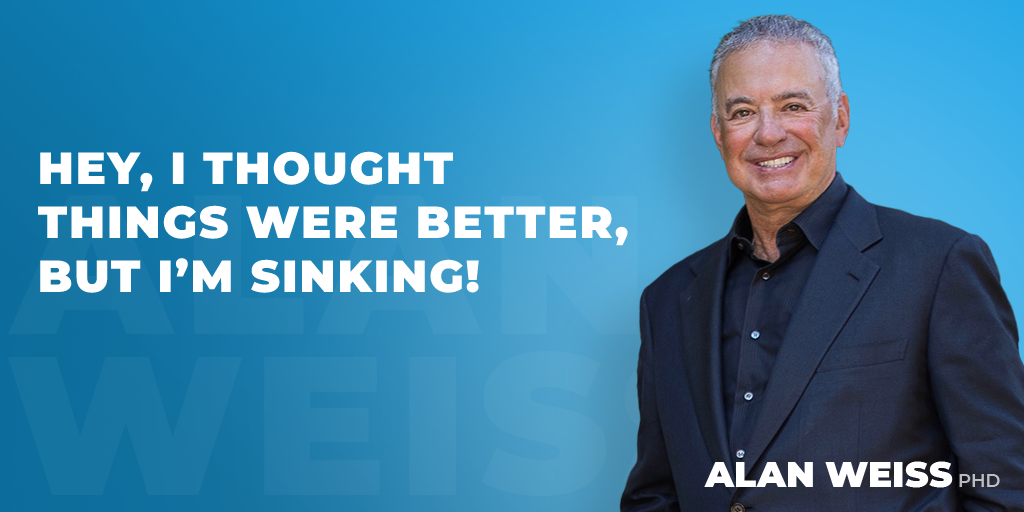 Hey, I Thought Things Were Better, But I'm Sinking!
At this writing, the estimate of Covid deaths globally is about four million (in the US about 600,000). Without the rapid development of vaccines this could have been much worse (and 99% of current serious illness and deaths is among the unvaccinated). It's quite probable, in my view, that this will happen again with a new microbe, or space junk, or whatever. Many of us have been directly or indirectly exposed to harsh illness and/or death from this crisis.
It's hard for me to believe that many people are eager to "get back to normal." This isn't a time to "reach back," it's a time to reflect. What do you want to do with your life? Who do you want to be? What contributions do you want to make? If you haven't been stirred to consider a different future than you had complacently expected, then maybe "normal" is for you.
Resilience isn't about recovering past performance or behavior, it's about becoming better. It's not about buying a bigger boat, it's about becoming a bigger person.
Beware of "return to normal." Another word for it is "quicksand."